The More Things Change
---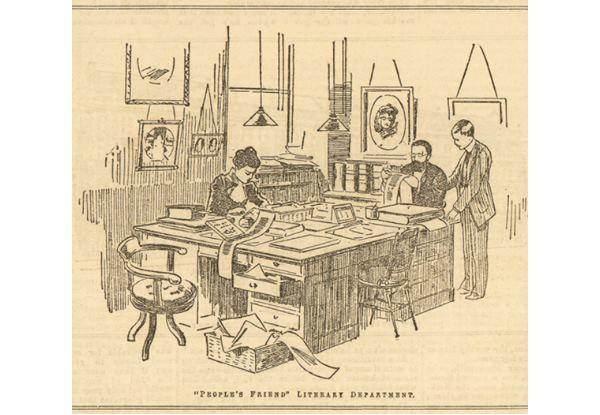 When you work on a publication as old as ours, things often happen that draw your attention to how much things have changed over the years. This week we have been having our introduction to a new system for sending our copy to the designers and for checking the finished pages on screen. It has fairly jolted us out of our comfort zone, but it did make me think about all the changes my job has undergone in the 30 years I have worked here!
When I started, we bashed out our copy on heavy-duty manual typewriters, or made changes to work from freelance writers with a pencil! This was then sent to Photosetting and finally the designers fed the type through a machine which coated the back of it with wax to stick down on layout boards. The younger members of staff can hardly credit that we used this archaic system, but it was positively space-age compared to working with hot metal!
Now, of course, digital publishing is the norm, and at times like this it seems incredible how far we have come in a relatively short space of time.
But one thing that hasn't changed in all these years is the essence of "The People's Friend" and mix of feel-good, uplifting stories and features that continues to bring pleasure to so many people, as it has done over the past 145 years. I suppose it doesn't matter what method we use to bring it to you – the end result is as good as ever!