London Calling
---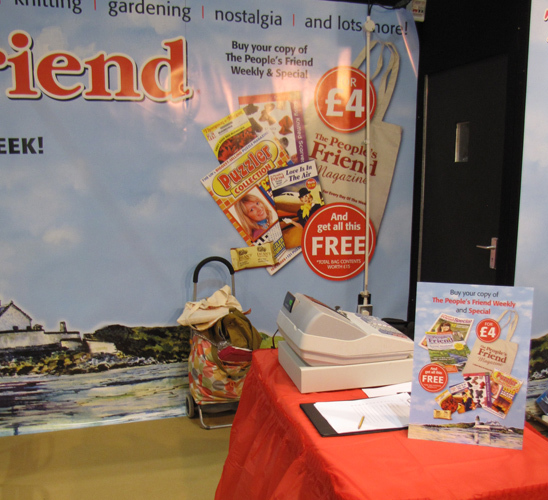 Last week I was in London with colleagues, manning a stand at the Creative Stitches/Hobbycraft show at the ExCeL Exhibition Centre. Gosh, that part of London has altered beyond all recognition! Having married an Essex boy whose family originally came from this dockland area, I was amazed to see how this formerly run-down area is now vibrant and bustling, with more exciting projects planned.
The show was great fun, as you'd expect. After all, we were getting the chance to meet folk, many of whom were already avid "Friend" readers, and to talk about the magazine. Then at night we were able to walk from the hotel to the water's edge, watching the red lights of the cable cars of the Emirates Air Line connecting people between ExCeL and the O2. It reinforced my belief that London is still one of the most thrilling cities to visit.
So, here we are, back in the Dundee office again, working on the day-to-day running of the magazine. But my little jaunt down south reminded me that our readers come from all over, and from all walks of life. As far as "The People's Friend" is concerned, there definitely is no north-south divide!