Precious Gift
---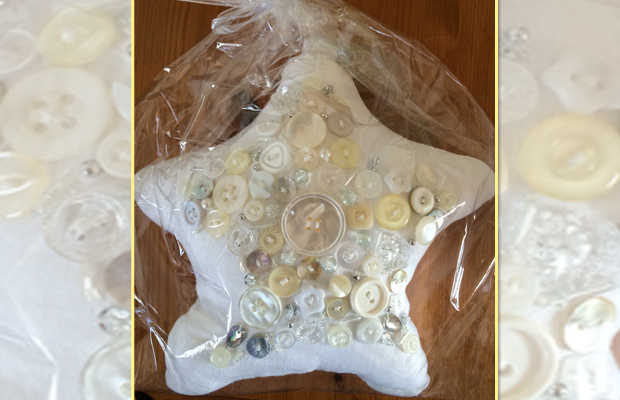 Shirley Blair
Do you know what the picture shows? It's a "serenity star", and it's a very special gift I received recently. Let me explain…
You might imagine we have a very businesslike relationship with our writers, and in many ways that's true. But you can't help but become friends over time, too, so that we come to care about what's happening with them, and share their good times and bad.
Well, one of "my" writers has been very ill for a while, and while I miss her stories in the magazine, I'm more concerned for her, so I was thrilled the other day when I received this gift from her. It's something she's made as her strength returns, and it came with a note full of optimism and determination to get back to writing stories for "The People's Friend".
It's hand-stitched, decorated with the prettiest buttons, and has a tag attached with the message: "Miracles are an inside job. Go there to find serenity and magic in your life." Isn't that inspirational?
I'm so, so happy to know she's on the mend. And while I can't wait to see her envelopes piling up in my in-tray again, that's trivial compared to the really good news, because I know she's a much-loved wife, mum and daughter. Just think how happy and hopeful her whole family must be feeling now!