Willie's View: Transport To The End Of The Line
---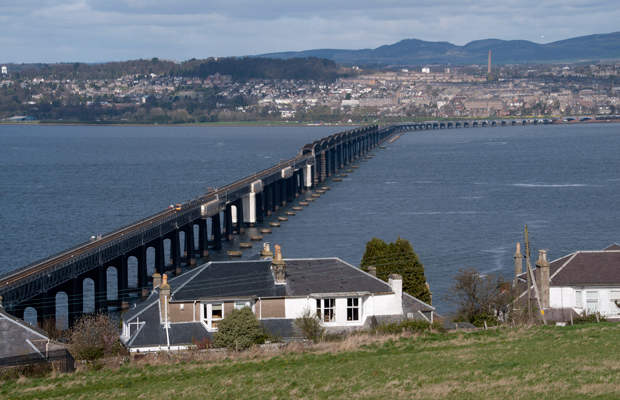 Willie Shand
How easy it is to take our modern transport system for-granted.
That network of roads and bridges that criss-cross the country makes light work of any journey.
To think, less than 200 years ago, even travelling from Edinburgh to Dundee would have been a considerable expedition involving not just one but two often treacherous ferry crossings. And connecting them would be an arduous stagecoach run of some 33 miles. In those days, the great bridges of the Forth and Tay had yet to be built.
Alongside the present road following that old highway, you can still see some of the iron milestones from 1824. They still serve the passing traffic today, albeit passing at such speed they may not even be noticed.
Newport-on Tay was the northern terminus of that old route. Just in case travellers weren't aware they'd arrived at their destination, the milestone by the pier building states the distance to Newport as zero!
There have been ferries crossing the Tay from these shores for the better part of a thousand years. The ferries no longer depart Thomas Telford's old pier at Newport though – not for almost 50 years now. The last ferry crossed the day that the Tay Road Bridge opened in 1966.
Newport looks directly across the two-mile wide Firth to Dundee. If you feel fit you can actually walk across the bridge.
The walk I'd stopped off to take though was "between" the bridges – that's the Tay Road Bridge and the Tay Rail Bridge, taking a look at Newport and Wormit as I go.
It's less than two miles between the bridges but with many impressive Victorian villas, an ornate iron fountain, castle, a quiet wooded glen, historic piers and of course the bridges to see along the way, how much more you'll discover when you leave the car and just walk.
If you want Willie to transport you to more far-flung locations, click the tag below.
You can also read more of our travel features by clicking here.