Gleneagles Welcomes The Ryder Cup
---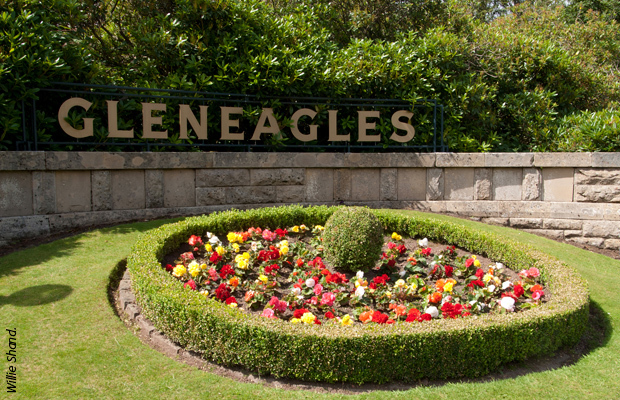 Excitement is mounting in Perthshire.
There's not long to go now until the Ryder Cup golf tournament swings into action at Gleneagles. The inaugral Ryder Cup competition took place in 1927, and this is its first return to Scotland the Home Of Golf since 1973 when it was played at Muirfield in East Lothian.
Where better to stage it, too, than at Gleneagles? It currently retains the Ultra Travel award for Best Golf Resort In The World. Built in 1924, the hotel celebrates its own 90th anniversary this year.
During the last weeks of September, tens of thousands of golfing fans will be flocking to Gleneagles. For those less fortunate than those with a ringside seat, the matches will be beamed to almost 200 countries, and will reach televisions in more than half a billion homes. This normally quiet corner of Perthshire will be well and truly in the world's spotlight, and all eyes will be on the PGA Centenary Course. Designed by Jack Nicklaus, it's the longest inland course in Scotland, and with its grand views across the Ochils, anyone who says golf is just a waste of a good walk might need to think again!
A lot of work has gone into keeping the course in tip-top condition over the years and like the swans gracefully gliding over the loch in the hotel gardens, it's easy to forget their feet are furiously paddling beneath the surface.
If anyone appreciates that it's Head Green Keeper, Stephen Chappell, and that's who I've come to Gleneagles to meet. If I'm lucky he may even take me a run round the course in his buggy!
Find out how I get on in the September 27 issue of the "Friend" out now.