Remember, Remember..To Read 8th November!
---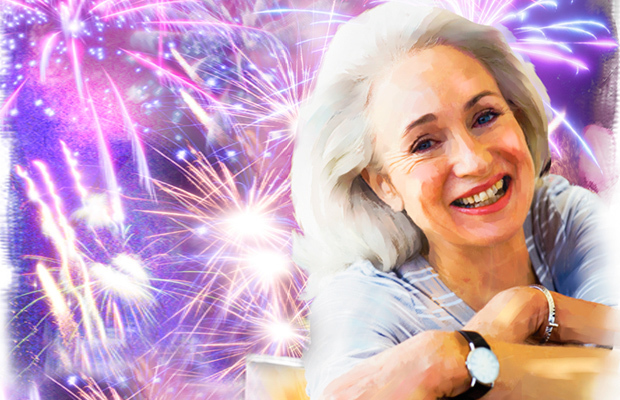 Illustration by Mandy Murray/Thinkstockphotos.
This week's issue is dated November 8 and in it we mark two events, very different in their moods.
The first, obviously, is Remembrance Day, and our opening story this week is set in 1918. Leonard is home from the war. Everything has changed, and he wonders why he, of all his friends, was spared. It's an achingly poignant story, by Kate Heaton.
We follow it with "Letters From Clara" by Jean Cullop, which also looks back to those Great War years as Rose finds a box of letters that tell a fascinating story.
And now we change mood, with Jan Snook's light-hearted romance. Or is it? It seems everyone's out having fun dates but Holly This story leads into Wendy Clarke's celebration of November 5th. Katherine is used to the village fireworks display and bonfire, but now she's moved to London it's all so different. But friendship is the same wherever you go
Adapting to change is the theme in Pamela Ormondroyd's "A Hard Act To Follow", as a mother-in-law gets used to her son's new wife.
Does hearing "As Time Goes By" make you sigh with the romance of it all? In "A Little Night Music" by Linda Lewis we switch to the male point of view as Darren's piano playing works a little romantic magic. Sigh . . .
Anyone remember "Educating Archie"? He's the star of the final story rounding off this week's selection. By Alison Carter, it's a really novel tale of kidnap and ransom!
Joyce Begg's "On Wings Of Song" is still rattling along. This week sees rebellion on the domestic front!
And in "The Life We Choose" don't you just love Tricky Binnie? He's the unexpected star of Neilla Martin's Scottish serial, but Sarah and Daniel's story is full of intriguing drama, too, as the discontent at the pit rumbles on.
"Times Change For Sister Joan" is at episode 6 already time flies when you're having fun! Though whether life is fun for Ben is another matter, as he pours out his heart to the good sister . . .
And that's your reading for this week. Enjoy!