November 15's fiction selection
---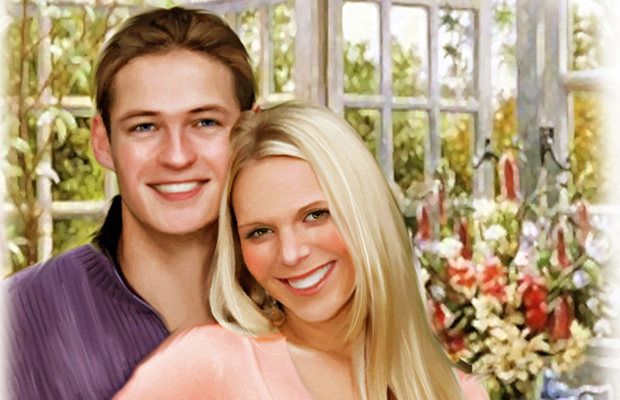 Illustration by Ruth Blair.
What's the best thing to tell you about the stories in this week's issue? Let me see
The opener is a gorgeously romantic tale by Suzanne Ross Jones called "Every Time We Say Goodbye". Want a taster? "Harry landed on Lola's doorstep, newly arrived from the airport, with a rucksack on his back and a frown on his face. 'I need to talk to you, Lola.' " How do you imagine that conversation goes?
Next comes "Reading The Signs" by Rebecca Holmes. I guess many of us unconsciously follow signs: things that go in threes, happy coincidences. That's the theme of Rebecca's typically perceptive family story.
The original title of our next story was "Wheezers And Dodgers", and I kind of wish we'd kept it! That was the nickname for the Miscellaneous Weapons And Development Department of the Admiralty during WW2, and Alison Carter has woven it into a terrific fun yet touching tale. We've changed the title to "Safe And Sound" which also captures the spirit of the story perfectly.
It being November and a time for remembrance, we have a second wartime story this week, "A Soldier's Return" by Alyson Hilbourne, the soldier of the title being a wounded hero who has come home. But what about the girl he's come home to?
"Right All Along" is also about a boy who remembers a girl It's a lovely light romance by Val Bonsall, followed by a sweet tale by Elizabeth A Gillespie, about what happens when a lonely-ish woman breaks her leg and how her beloved dog plays his part.
And the last short story this week is "Now Or Never" by Colette Bone, about plucking up the courage to try something new
Joyce Begg's series "On Wings Of Song" continues, with a crisis of confidence for one of the choir. And in our serials, already we're up to part 7 of "Times Change For Sister Joan" which means the tension's building and next week is the final instalment. And we're past the halfway point in Neilla Martin's Scottish saga, too, with trouble continuing to mount for Sarah and Daniel, whose card is marked, you might say.