Stem Ginger Shortbread
---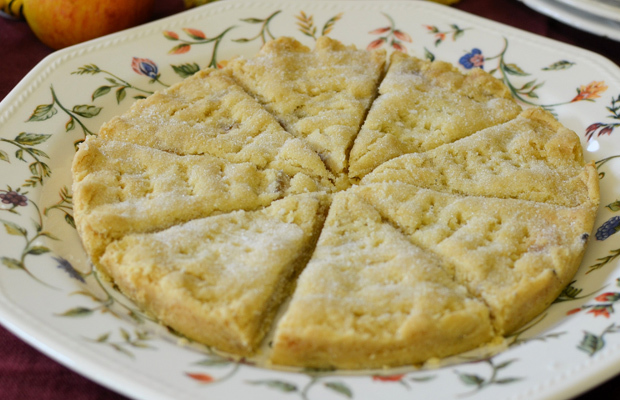 Pre-heat oven to 160 deg. C., 320 deg. F., Gas Mark 3. Butter a shallow flat Swiss roll tin generously with butter, about 20 cm (8 in) square, or use a shortbread mould or Victoria sandwich tin.
  Put the flour, sugar, butter, semolina and ground ginger into a food mixer and pulse until the shortbread dough has come together in a ball. Alternatively, mix the dry ingredients together and then rub the butter into the flour mixture, then bring all the ingredients together by kneading it all the time – the heat of your hands will eventually work the dough to make a ball. Cut the dough in half.
  Press one half of the shortbread dough into the prepared tin, and level the top with the back of a spoon; press the stem ginger pieces into the top of the dough, and then top with the remaining shortbread dough. Press down again to make a smooth top with the back of a spoon, sprinkle with the Demerara sugar and bake in a pre-heated oven for about 30 minutes, or until pale golden in colour, but not brown!
  Allow to cool slightly in the tin before marking the shortbread into fingers, orpetticoat tail€ wedges if using a round tin. Once completely cold, gently ease the shortbread out of the tin and store in an airtight tin for up to a week.