December 13
---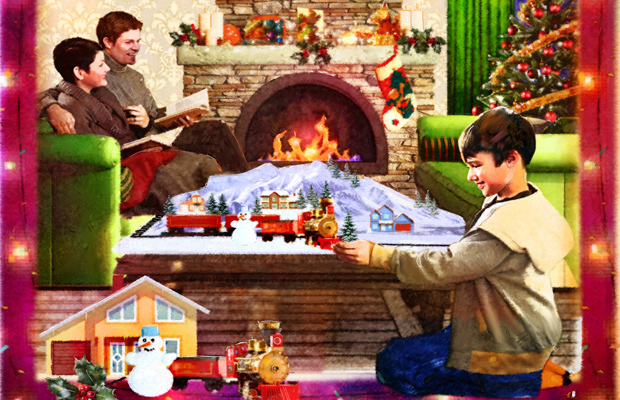 Illustration by Mandy Dixon/Thinkstockphotos.
The pace is picking up as Christmas rolls towards us, but our December 13 issue still gives you some respite! We've opened your week's reading with a smashing story by Kim Fleet, "A Girl's Best Friend". No, not diamonds, but Fleur's new guide dog, who opens all sorts of doors for her.
Next comes Em Barnard's story "The Advent Window" which are real windows in real houses in the village Sheila and her family have just moved to. It's a lovely idea but a winter storm looks like ruining things when it's young Jamie's window's turn.
The Christmas ballet is another lovely tradition, and it's the sight of two little girls in their red velvet dresses that prompts a marriage proposal in "A Little Patience" by Jan Snook. But life doesn't always work out as we plan, does it?
"I'm dreaming of a .red bicycle!" might be the theme song for Kate Blackadder's charming tale "Bicycles For Two" with a lovely illustration by Marianne Vinge. And it's followed by "A Light In The Darkness" by Gary Easton where Samantha realises that the search for the perfect tree for the perfect Christmas has obscured what the season is really about.
Do you include a little present for yourself in your shopping list? A treat for all the hard work and effort? Maddy does, but her choice of gift has her mum throwing up her hands in horror! That's in Alison Carter's "Design For Life".
And our final short story this week is by Samantha Tonge, "In The Eye Of The Beholder". It's about Linda who forgets to take her spectacles to a charity function, and finds herself seeing all sorts of things completely differently including postman Pete!
Christmas presents are causing headaches, too, for the good folk of Kildartie, in Joyce Begg's "On Wings Of Song". However, I bet the first thing you turn to this week is the final instalment of Neilla Martin's Scottish saga "The Life We Choose". It's the aftermath of the accident at the colliery
And how are things going for "Christmas At The Cosy Caf" by Beth Watson? Let's just say that between Yvonne and Julie, Gwen has her worries