March 7
---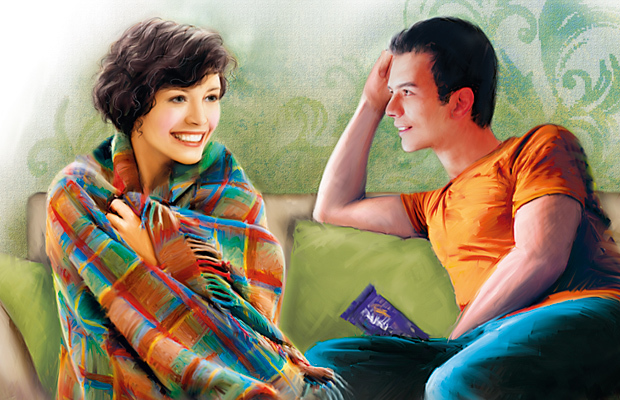 Illustration by Helen Welsh/Thinkstockphotos
Our opening story this week is by Kim Fleet, titled "Champagne And Roses." What does that conjure up for you? A romantic wooing? Gifts designed to impress? Wishful thinking? You'll have to read Kim's story to see if your guess is right. Illustrated by Helen Welsh, above.
Can you bake? A young wife is desperate to impress her new husband in "Like Mother, Like Daughter" by Rosie Banks. But when your rock cakes are likewell, rocks, who are you going to call? Illustrated by Kirk Houston.
"Without A Clue" by Helen M. Walters is a gentle story looking at those little things we do together that make a marriage, and how adrift we feel when we find ourselves doing them alone. Illustrated by Sailesh Thakrar.
The enduring nature of girlhood friendships is the theme of Em Barnard's story "In Nestling Wood", and it's followed by "Starlight At The Village Hall" by Jessma Carter, looking back to the post war years in a poignant tale of love lost or perhaps only mislaid Illustrated by Ruth Blair and Mandy Dixon respectively.
Pat Posner's next with her story "Stress Management" about a young mum's efforts to follow a magazine's advice and give her hard-working husband an evening of peace and quiet in spite of their toddler twins, the baby, the dog Illustrated by Helen Welsh.
When you were young, did you ever have to do something in front of the whole school? Recite or sing or play an instrument? How did you feel about it? Even 45 years on, the memory fills Sarah with the dread she felt then.and now she has to help grandson Jacob face the same fear. Illustrated by Gerard Fay.
They're selling tickets for their spring concert in Joyce Begg's "On Wings Of Song", though it lands Lizzie in hot water!
Already we're midway through Christine Evans's latest serial, "Megan's Mountain", with Llewellyn risking life and limb, and Megan's suspicions of Joshua growing. Illustrated by Gerard Fay. And in "The Girl From Saddler's Row", Pamela Kavanagh's stirring Chester-set Regency drama, Alice knows where Emma is, but what's she going to do about it? Illustrated by Helen Welsh.