Fife's Robinson Crusoe
---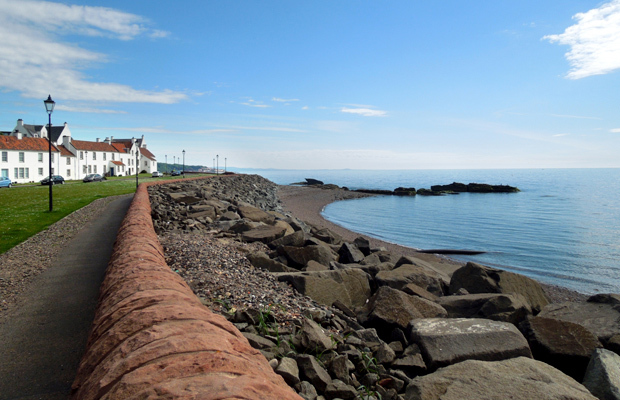 Willie Shand
Most folk will probably be familiar with the adventures of Robinson Crusoe during the longyears he was marooned on his remote, uninhabited island in the South Pacific Ocean. Noteveryone, though, may know that Daniel Defoe's character was based upon the real-lifeadventures of one Alexander Selkirk from Lower Largo on the Fife shores of the Forth.
This,of course, explains why you'll find a statue of Robinson Crusoe, dressed in goatskin, standingin the Seatoun of Largo and why, down by the harbour, a finger post sign points the way toJuan Fernandez Island, some 7,500 miles away.
I've been visiting today some of the places young Alexander would have enjoyed exploringboth before and after his South Seas adventure. Places like the harbour, Keil's Den and aclimb to the top of Largo Law. Afraid I didn't quite make it to Mas a Tierra!
With its wide sandy beaches and fine dry climate, this part of the Kingdom has been dubbed "The Scottish Riviera". The east coast is usually drier than the west but, just the same, itmight be worth looking to the Law before setting out. What is it they say hereabouts?
"When Largo Law puts on its cowl Look out for wind and weather foul."