It's Love Darg Time
---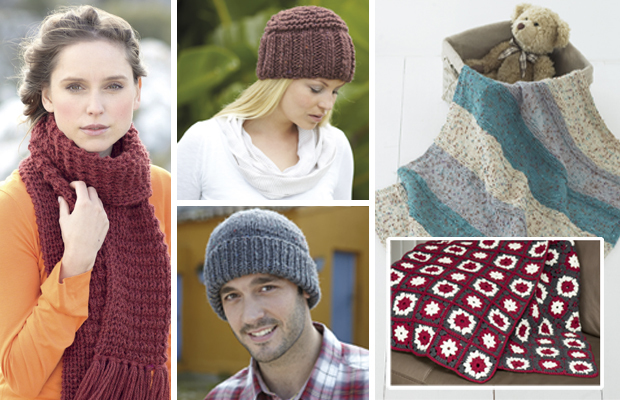 It's Love Darg Time
This is the time of year when once more our thoughts turn to helping others and we launch our annual Love Darg.
The Love Darg is "The People's Friend's" very own charitable appeal. Its name comes from an old Scots phrase meaning "a day's work done for love", and throughout its long life and various incarnations it has stayed true to that founding principle.
This year we are pleased to welcome Shelter as our charity partners for the appeal and we are asking readers to knit and crochet blankets, scarves and hats to donate to Shelter to sell in their shops.
Shelter is Britain's leading housing and homelessness charity. Every year they help millions struggling with bad housing or homelessness with advice, support and legal services.
Why are they needed?
Because anyone can lose their job, become ill, or go through a relationship break-up.
Because anyone can fall into a spiral of debt and arrears.
Because for many the rent is too high or the conditions too poor.
Because for too long there has been a failure to build sufficient affordable homes.
In 2014/2015, Shelter answered over 116,000 calls to their helpline, over four million visited their online advice pages and more than 68,000 people were helped.
Please make one of our items (patterns are available in the Love Darg section) and help us to help Shelter this year.
Where can I post my items?
You can post your items to Shelter, 436A Holloway Rd, London N7 6QA.
All donations will be very gratefully received and offered for sale in one of Shelter's shops.
If you find it easier, please hand in your donation to your local Shelter charity shop. You can find a list of shops in Scotland, England and Wales at the official Shelter website.
Please note that it will not be possible to acknowledge donations sent by post.
How do I donate money?
If you would like to donate money, telephone 0300 330 1234 (office hours) and mention "The People's Friend" or send a cheque, made payable to Shelter, to:
Shelter, Supporter Helpdesk, Freepost SE3319, 88 Old Street, London EC1V 9HV.
Please write "The People's Friend" on the back of your cheque and do not send cash.
"Friend" readers have long been known for their generosity towards others, please help us to make this a bumper year and get these needles clicking!