Cold Never Bothered Me Anyway!
---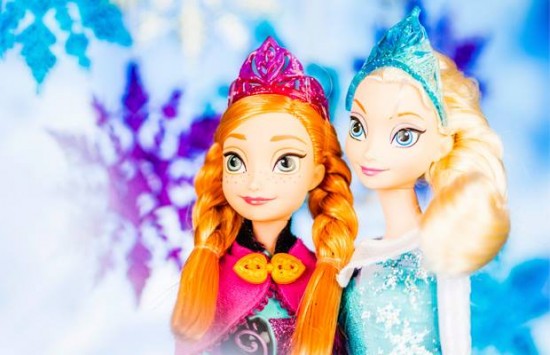 iStock
The world of magazines, as you might imagine, is fascinating to us here at the "Friend".
Naturally, we take a keen interest in those aimed at women, but there are so many different journals, comics and other publications out there.
New titles appear every week, especially in the field of children's comics. Pre-schoolers in particular have a huge range from which to choose, while older children are catered for with comics about dinosaurs, animals, superheroes and princesses.
I recently learned that one of the success stories for comics is based on "Frozen", the Disney film.
Despite having been released over two years ago, children are still enthralled by this tale of two sisters, Anna and Elsa, one of whom rescues the other. There can be few adults, too, who haven't heard the film's hit song "Let It Go"!
What has surprised me is the continuing draw of the film. My little granddaughter has not yet turned three, but all she wants is to have her own "Elsa" dress.
This is despite her not having watched the entire film! Is the character so identifiable with girls, or is it the power of that one song, with its enchanting video?
Or, perhaps, is it all down to clever marketing? If so, they're to be congratulated. I'm willing to bet that Elsa, Anna and Olaf will manage to coax pennies the pockets of many parents (and grandparents) this Easter!