There And Back Again
---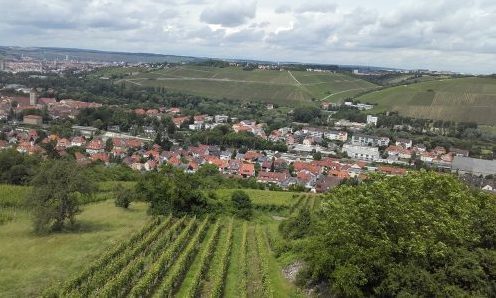 Some time ago I wrote about an upcoming visit to Germany, to the town where I'd worked as an eighteen-year-old. What would it be like to revisit my past?
The answer is, definitely wunderbar! The town retained all its charm and character and the people were as helpful and kind as they'd been to a nervous young girl far away from home.
The crowning moment was when my sister and I took Mum to the motorway restaurant where we'd worked so long ago. We were able to show her the view we faced from our bedroom window, and where we used to walk and sit in the evenings. Best of all, on hearing how long ago we'd worked there, a waitress asked if we remembered one of the chefs.  The name, Herve, was familiar to us. This had been a shy twenty-year-old French cook without a word of German. My sister and I, studying French, were deputised to take him to the local town hall to help get his work papers in order.
Then, to our amazement, out Herve came in his cook's whites to greet us! How fantastic! And yes, he now speaks fluent German.
So  a very worthwhile holiday, and one we will remember for a long time to come.
Where next? Well, Mum has announced she would love to visit Capri, to see where her idol, Gracie Fields, lived.
Time to brush up my Italian?