The Vintage Springtime Club
---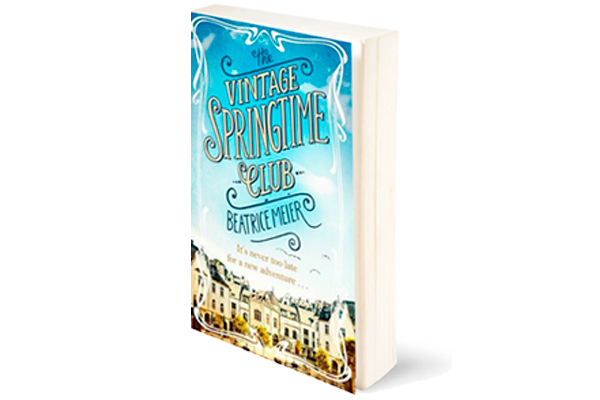 This debut novel is a warm and entertaining story about Philip, who has recently returned home to Cologne. After bumping into a former sweetheart, Ricarda, Philip finds she needs a home and mentions that he is starting a flatshare in his place. When she agrees, Philip then has to go about finding other people to move in, and so gather an interesting assortment of characters. Together, they embark on a series of adventures, and must pull together when one of them falls ill.

Author: Beatrice Meier.
Publisher: Little Brown.
ISBN: 978-0-349-14174-9.
RRP £12.99.