Hearts Of Stone
---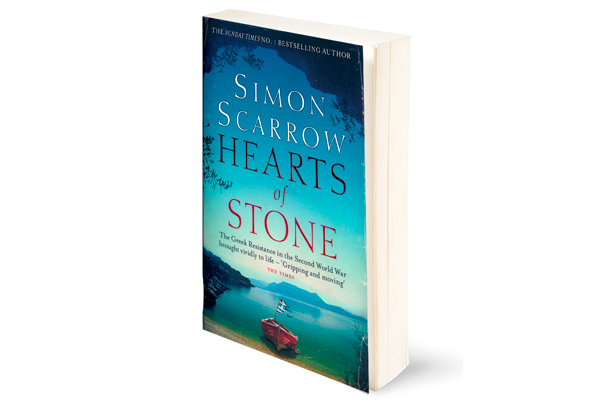 Peter, a German boy, is accompanying his father on an archaeological dig on the Greek island of Lefkas one magical summer in 1938. Whilst there, he makes good friends with locals Andreas and Eleni, and when the time comes for him to leave, the three swear that they will meet again.
As the shadow of war moves over the Mediterranean, their wish comes true, though now they're on opposite sides of a conflict that will change their friendship for ever.
Andreas and Eleni are with the resistance, and Peter is now a German intelligence officer who knows the island well.
Without shying away from the realities of the war in this rarely mentioned corner of the conflict, the story deftly weaves the past together with the effects it has on future generations. It's the story of the friendship at the heart of this novel that stays with you after reading, though.

Author: Simon Scarrow.
Publisher: Headline.
ISBN: 978-0-7553-8024-4.
RRP £7.99.