It's Love Darg Time
---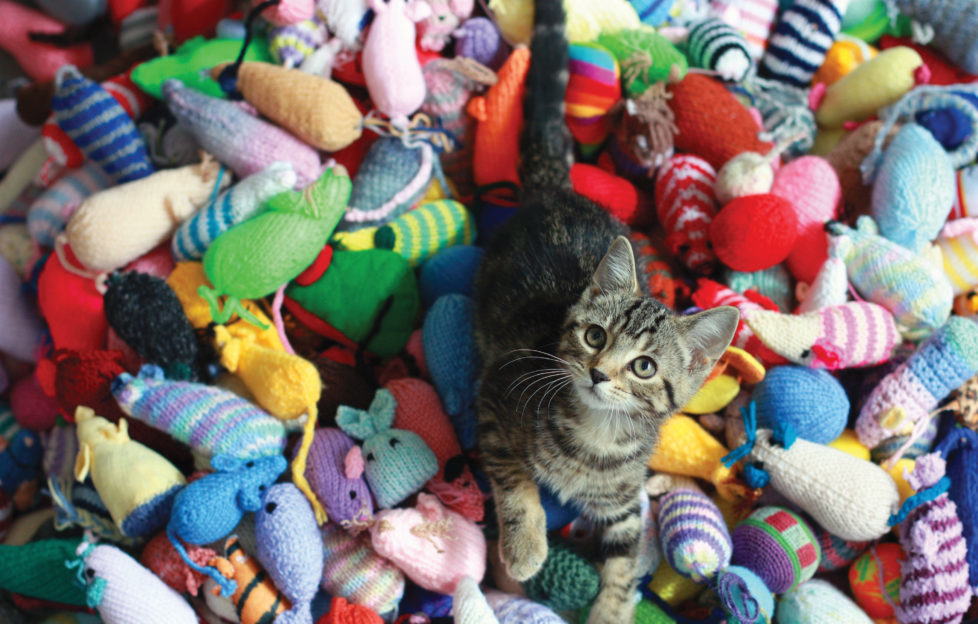 This is the time of year when once more our thoughts turn to helping others and we launch our annual Love Darg.
The Love Darg is "The People's Friend's" very own charitable appeal. Its name comes from an old Scots phrase meaning "a day's work done for love", and throughout its long life and various incarnations it has stayed true to that founding principle.
This year we are pleased to welcome Cats Protection as our charity partners for the appeal and we are asking readers to knit little mouse toys or to knit or crochet comfort squares and blankets for baskets and beds.
What does Cats Protection do?
At any one time Cats Protection is looking after 5,000 unwanted cats in desperate need of new homes.
The charity  needs people to adopt cats and/or provide a donation so that they can continue to give these cats a future.
Cats Protection's 250 volunteer-run branches, 32 adoption centres and 89 charity shops are spread across the UK.
Cats Protection promotes the neutering of cats to reduce the number of unwanted and abandoned kittens needing homes.
Last year Cats Protection found new homes for 44,000 cats and reunited 3,000 lost cats with their owners. They also neutered 159,000 cats and kittens and reached over 35,000 people with their education talks. The charity also helped around 19,000 feral cats per year through trap, neuter and return programmes or relocation when return to the original site was not possible.
Please make one of our items (patterns are available in the Love Darg section) and help us to help Cats Protection this year.
Where can I post my items?
You can post your items to Cats Protection "Love Darg Campaign", National Cat Centre, Chelwood Gate, Haywards Heath, West Sussex, RH17 7TT.
Alternatively hand them in to the Cats Protection stand at the Knitting and Stitch Show at Alexandra Palace from October 5 – 9, 2016. All donations will be very gratefully received and will be used for cats in the care of Cats Protection or to help raise funds.
Please note that it will not be possible to acknowledge donations sent by post.
How do I donate money?
If you would like to donate money to help with the work of Cats Protection, you can send a cheque to the address above. Please make the cheque payable to Cats Protection and also write "The People's Friend" on the back of your cheque. Please do not send cash.
Alternatively, you can make a donation over the phone by calling 0800 917 2287 (office hours, Monday to Friday) and quote "The People's Friend Love Darg campaign".
"Friend" readers have long been known for their generosity towards others, please help us to make this a bumper year and get these needles clicking!