The Tuesday Gang!
---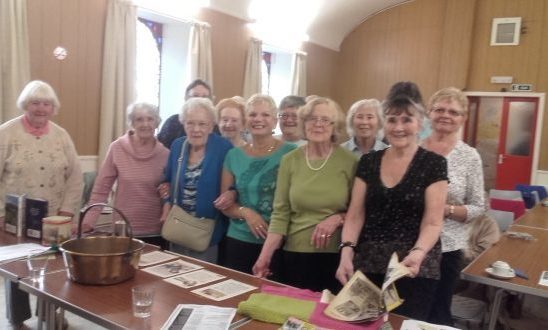 This week Liz, our super-talented Craft Editor, and I went out and about, talking about the "Friend".
On this occasion we didn't have far to travel, as the group we were visiting is right here in Dundee.
The Tuesday Club meets at Strathmartine Church of Scotland, and has a group of around 25 members, who were keen to ask questions and tell us of their connection with the "Friend". There were a couple of gentlemen present, which is always very encouraging, too.
All over the country small groups like this exist, meeting and sharing fellowship. The syllabus for the year looked great fun, with future topics including line dancing, a film night and a ukelele group!
Nearly always, someone will come up to us and say, "I had forgotten about the magazine, but I'm so glad you're still there, and I'll look for it on the shelves next week."
It's something we never fail to enjoy. To share the long history of the magazine and describe how we've evolved over the years, and to explain the new role of the famous Love Darg, is always satisfying.
What's more, we get a cup of tea, cake and a lovely welcome from a new group of friends. What's not to love?