See Me
---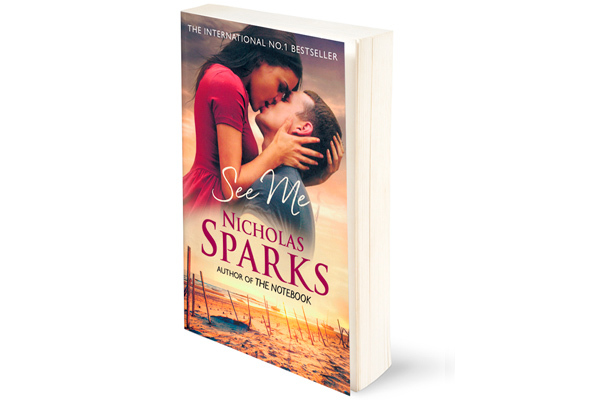 Colin is trying to turn his life around, focusing on his college course and avoiding the people and places that have proved destructive in the past. In this he is helped by friends Evan and Lily, and hampered along the way by Detective Pete Margolis, determined to see Colin return to jail.
A chance meeting with lawyer Maria brings the opportunity for romance in spite of their different backgrounds and aspirations. As the story unfolds she confesses that she, too, has something in her past she would like to escape from – a court case gone wrong.
Nicholas Sparks is a master storyteller and as the chapters unfold, this tale twists and turns but never fails to hold the reader's attention.
Bringing the various strands of the story together, he weaves them into a memorable tale of romance, drama, obsession and hope.

Author: Nicholas Sparks.
Publisher: Sphere.
ISBN: 978-0-7515-5000-9.
RRP: £7.99.