Award-winning Farmer!
---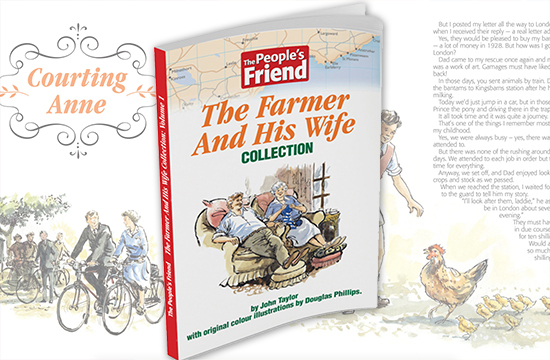 Regular readers will need no telling that our feature "The Farmer & His Wife" has been a firm favourite in the pages of the "Friend" for many years – since 1981, in fact! The homely tales of a rural couple with traditional values has struck such a chord with generations of readers that even when the magazine had its "revamp" a couple of years ago, we knew the Farmer could not be left behind!
As a little experiment, we decided to publish some of the stories in book form with the original artwork by Doug Phillips, and it has proved more successful than we could ever have imagined! So successful, in fact, that it was recognised at the Scottish Magazine Awards last week.
Designer Moira and myself were lucky enough to represent the "Friend" and to pick up the award on behalf of the team. It was a fabulous evening – though we couldn't help wondering what John and Anne would have made of it all. I can tell you one thing, though – even Anne couldn't have found fault with the meal!
"The Farmer& His Wife Collection" is still on sale, so if you'd like to see our award-winning publication for yourself, visit www.thepeoplesfriend.co.uk/shop – and look out for a second volume in the new year!