Twelve Days Of Christmas
---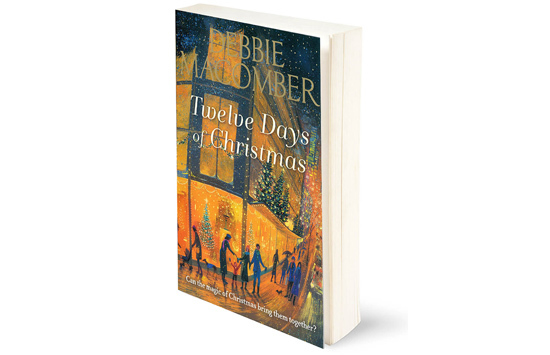 Debbie Macomber often writes Christmas novels, and five of them have been made into TV movies for America's "Hallmark" channel. "Twelve Days Of Christmas" is this year's seasonal read, and revolves around the relationship between Julia and her seemingly obnoxious neighbour, Cain.
Cain doesn't seem to have a pleasant bone in his body, but when Julia decides to overwhelm him with kindness in a twelve-day campaign to find a lighter side to him, she soon discovers there's more to the man than she thought. It's a light, feel-good novel that breezes past all too soon, and is sure to make its way to TV screens in the near future!

Author: Debbie Macomber.
Publisher: Ballantine Books.
ISBN: 978-0-099-59505-2.
RRP: £5.99.