The People's Friend Presents… A Chat With Our Fiction Editor
---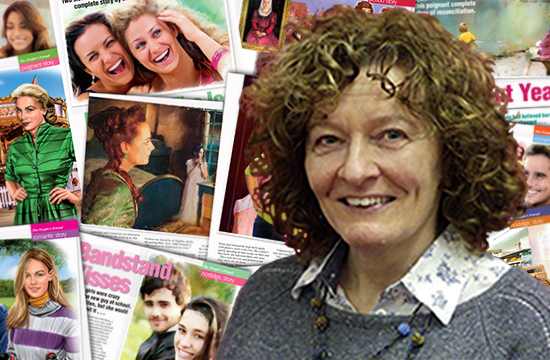 This week's edition of The People's Friend Presents is a little different from our usual short story readings. Instead, we speak to the Fiction Editor on the People's Friend and People's Friend Specials, Shirley Blair, who stepped into the studio with our colleague, Sam Miller, to reveal some of the facts behind the fiction on the famous story magazine.
 The best part about the job is reading lots of great stories.
Shirley discusses her career in magazines, what a fiction editor's job involves, some of her own favourite reading, as well as offering some handy advice and tips for any prospective People's Friend writers listening in.
When people ask me to describe my job, I say, 'I just sit and read stories all day,' and they picture me in a chintz armchair, with the standard lamp behind me, sofa to my side, the teas-maid with coffee on tap all the time, but it's not quite like that.
We'll have a new story reading for you next week, but we hope you'll enjoy this little glimpse behind the scenes on The People's Friend. And you can read more about Shirley and the rest of the team here.
Click on the image below to hear the interview.
The People's Friend Presents… is a new way to enjoy the type of stories our readers love. Each Wednesday we bring you free to listen to audio readings of some of our favourite stories from the weekly magazine and The People's Friend Specials, so remember to check back each week to see – and hear – what's new.
And don't forget you can also listen to and download our previous story readings at our page on SoundCloud.