The People's Friend Presents… Going For Gold
---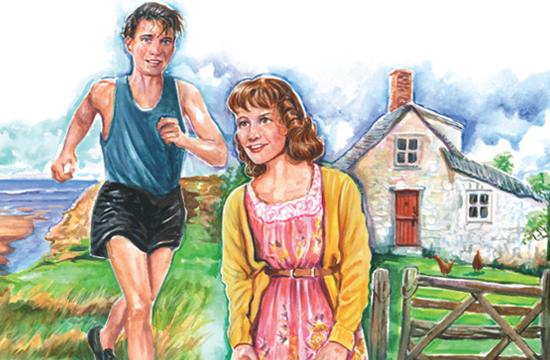 Fifties Scotland provides the backdrop for Patricia Clark's feel-good story, as The People's Friend Presents… Going For Gold.
Gordon was determined to join the cross-country team –
but now he had two prizes in his sights!
This breezy tale of racing feet and racing hearts was read by Daniel McGachey. "I'm usually safely hidden away behind a keyboard in the Digital Department at work, where producing these podcasts is just one of my jobs, or in the recording studio's control booth when others are reading the stories. So stepping up to the microphone is a bit of a change, and actually quite nerve-wracking. I already had a lot of respect for our fantastic readers, who make it all seem so effortless. After trying it myself, my respect for them has shot through the roof."
Click on the image below to hear the story.
The People's Friend Presents… is a new way to enjoy the type of stories our readers love. Each Wednesday we bring you free to listen to audio readings of some of our favourite stories from the weekly magazine and The People's Friend Specials, so remember to check back each week to see – and hear – what's new.
And don't forget you can also listen to and download our previous story readings at our page on SoundCloud.