Join The People's Friend Reader Panel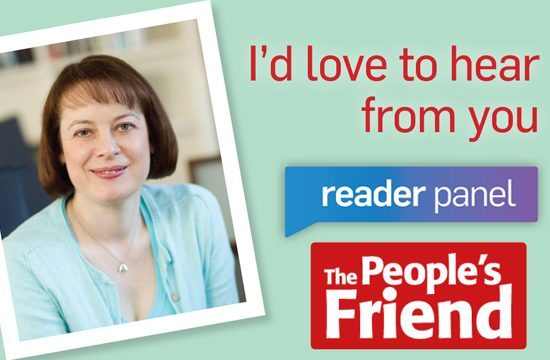 Here at "The People's Friend" we love to hear what readers think of the magazine's advertising and editorial content – your opinions are invaluable in helping us to shape and plan future issues.
That's why we're looking for "Friend" readers  to join a Reader Panel – an online group set up to provide opinions on everything from editorial content to advertising.
It's your chance to really get involved in shaping the future of the "Friend" – helping us make the perfect magazine for you!
It's easy to take part, too. You can do it all from the comfort of your own home – and, for each survey you complete, you'll be entered into a monthly prize draw to be one of three winners of £50.
Just click on the image below to find out more!