Fiction Ed's Book Review
---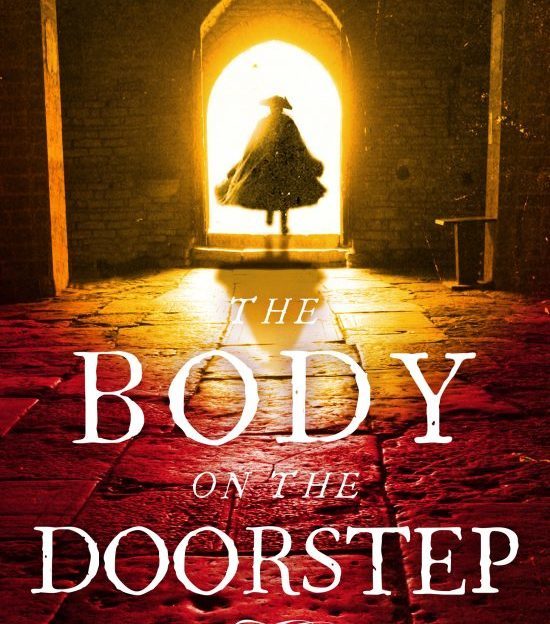 You'll have noticed that in our Specials we include a short story written exclusively for "The People's Friend" by a big name author. In the latest Special, no. 138, on sale right now, it's "Seeking Solitude", a period crime mystery by A.J. Mackenzie, authors of "The Body On The Doorstep", which is the first in a promised series, The Romney Marsh Mysteries, published in paperback by Zaffre.
So what's "The Body On The Doorstep" like? This is how the press information about it hooked me:
---
KENT, 1796. Smugglers' boats bring their illicit cargoes of brandy and tobacco from France to land on the beaches of the Channel coast. Shocked to discover a dying man on his doorstep – and lucky to avoid a bullet himself – our alcoholic Reverend Hardcastle, with a colourful past, finds himself entrusted with the victim's cryptic last words.
Who is the young man? Where did he come from, and who killed him? Why, five minutes later, was a Customs officer shot and killed out on the Marsh? And who are the mysterious group of smugglers known as the Twelve Apostles, and why is the leader of the local Customs service so reluctant to investigate?
Ably assisted by the ingenious Mrs Chaytor, Reverend Hardcastle sets out to solve the mystery for himself. But smugglers are not the only ones to lurk off the Kent coast, and the more he discovers, the more he realises he might have bitten off more than he can chew.
---
Sounds good, doesn't it? So what did I think of it?
It lived up to the blurb's promise. It's a cracking adventure and I whizzed through it – a real page-turner. I loved the characters, for me the most important aspect of any piece of fiction. But they have to be supported by tight plot-structure and scene setting, and this does all of that. The language is just right, reflecting and capturing the period, but without becoming impenetrable. The interplay between Hardcastle and the ingenious Mrs Chaytor is lively and engaging, and I genuinely look forward to meeting them again in A.J. Mackenzie's next Romney Marsh mystery.
The Body On The Doorstep by A.J. MacKenzie is out now by Zaffre in paperback, £7.99. And you can keep up to date with A.J. Mackenzie here.
"