Fiction Ed's Book Review
---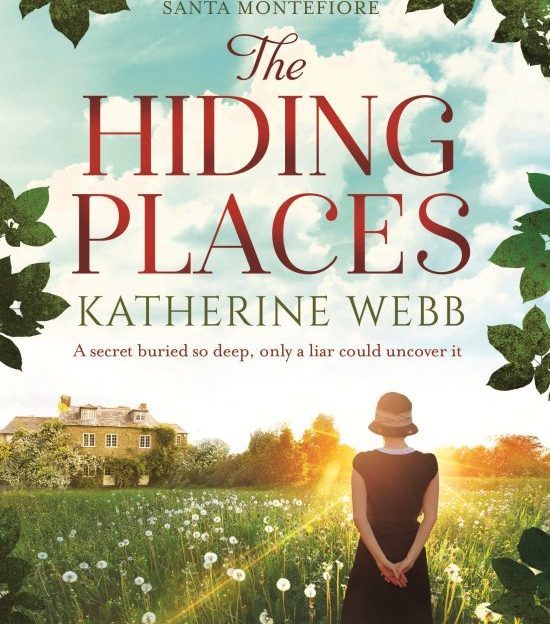 Katherine Webb's latest book is stunning.
I love the richness of the writing in a Katherine Webb novel – fluid descriptions, meticulously etched characters, and it takes its time rather than rushing the reader along.
Her latest is "The Hiding Places", described as a story of lies, secret grief and lost chances. How can you resist a book with the opening words, "On the day of the killing…" and with a heroine named Pudding?
It opens in Slaughterford, Wiltshire, the hot summer of 1922….when murder comes to the sleepy village. It's a killing that shocks all who knew the apparently blameless victim. Of course suspicion has to fall on someone, but when it's Pudding's own war-traumatised brother, she determines to prove otherwise. And that's when the real intrigue begins.
Katherine Webb uses words brilliantly. It's in the way she portrays characters: you feel what Pudding feels for poor Donny, her brother. And it's in the way she can change the mood and tone as the story develops, irresistibly drawing the reader in to Pudding's investigation.
This is a compelling book, hard to put down.
"The Hiding Places" by Katherine Webb is published in hardback by Orion on May 4, price 14.99.
And you can read "Frost Pockets", the short story that Katherine wrote exclusively for us, in Special 139, on sale April 19.