Special 142 is on sale now!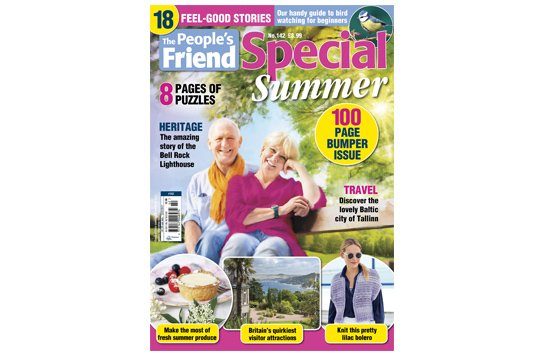 Willie Shand learns the fascinating history behind the Bell Rock Lighthouse, we've got seasonal summer recipes and Dianne Boardman looks at some great spots for afternoon tea.
Jan Fuscoe explores the Estonian city of Tallinn, while Wendy Glass heads to Jersey – a true jewel amongst the British Isles.
There's fiction from author Julia Chapman, and "Friend" favourites Della Galton, Em Barnard, Stefania Hartley and a two-part serial from Alison Carter.
Enjoy the issue!