Visitors To The "Friend"!
---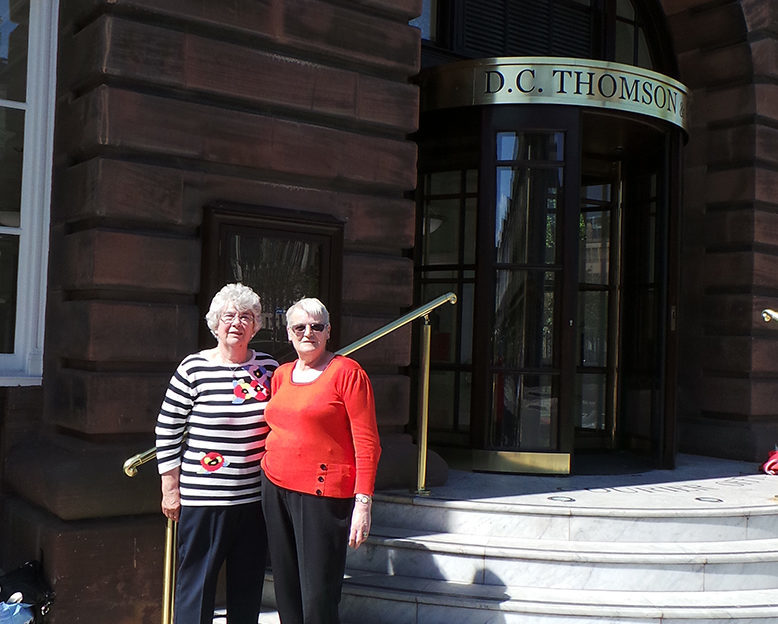 You might remember that, earlier in the year, after the success of a similar competition in 2016, we gave the chance for another lucky "Friend" reader to come to Dundee to meet our team.
The winner this time was Hazel Wilson from Northumberland, and her sister-in-law Shiela accompanied her on the journey north to Scotland.
What a day we had! Not only had we recently moved to our fabulous newly renovated offices in Dundee city centre, but the sun came out especially for the occasion, too!
It was a wonderful day, and it was lovely to meet a long-time "Friend" reader who really appreciated being given the opportunity to visit the home of her favourite magazine.
If you want to read more about Hazel and Shiela's visit to Dundee, pick up "The People's Friend" on sale on Wednesday, June 14, from supermarkets and newsagents.
Keep your eyes peeled in 2018 for another chance to visit the "Friend" offices! Good luck!