Meet Toffee
---
Here's Toffee, the latest arrival at Cotswold RDA. He is extremely cute at only 11.2 hh. He is strawberry roan (that's his colour) and he's a Welsh Section A (that's his breed). He has come to RDA from a lovely family, the Chichester's, and he has done all Pony Club activities (he especially enjoys gymkhana games). Toffee will play an important role in helping children between the ages of four and nine develop their riding skills.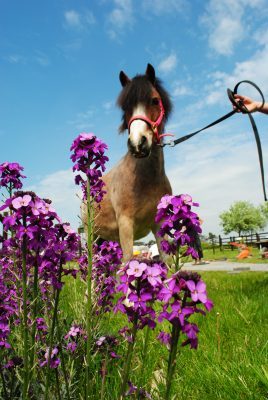 Return to our Riding for the Disabled Association page.
It's time for Toffee's training to begin.