A Celebration of the Traditional Counties of England
---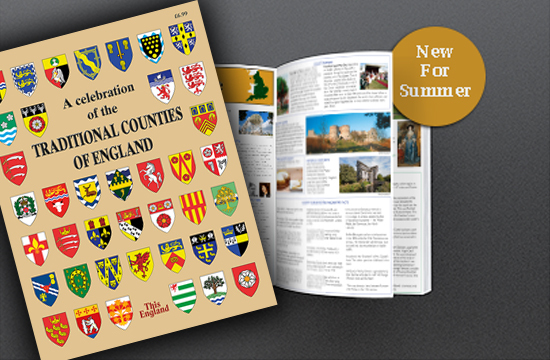 Are you a proud Yorkshire Tyke, or a Lincolnshire Yellowbelly? A Kentish Man, or a Man of Kent – and do you know the difference?
Perhaps you're a loyal Lancastrian, or a son or daughter from Leicestershire, Staffordshire, Warwickshire, or Worcestershire in the centre of England. Or do you delight in hailing from England's smallest county, Rutland, one of the most individual and independent, Cornwall, or are you keen that historic counties such as Cumberland, Westmorland, Huntingdonshire and Middlesex should be recognised and their names restored to maps, guidebooks and news reports on radio and television?
If you and your family have your roots in these or any of the other 40 ancient counties of England, or if you're interested in English history, geography, customs and curiosities as a whole, you'll find our newly published A Celebration of the Traditional Counties of England absolutely fascinating.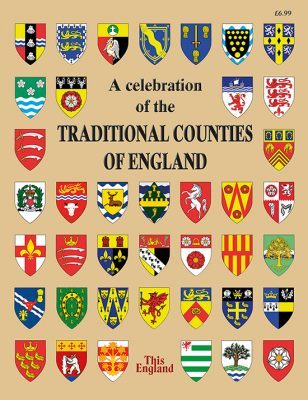 Following the local government reforms of 1974 and the creation of new administrative areas, many institutions, including the Royal Mail, began phasing out their use of traditional county names – some of whose origins date back to the Norman Conquest.
Thanks to campaigns by a number of organisations over the years to re-instate the use of traditional county names, you'll now see some county names in use, but you'll still look in vain for any sign of Westmorland (first recorded in 966), Middlesex (chronicled in 704 as "Middlesaxan"), Huntingdonshire (from the Old English "Huntersdune" meaning "huntsman's hill"), etc.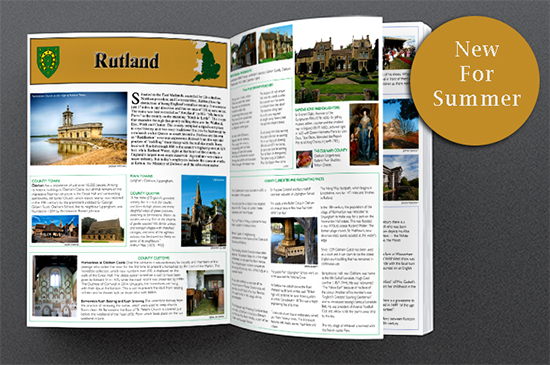 On modern maps there's no recognition of the area historically known as "Lancashire north of the sands" (encompassing Barrow-in-Furness, Hawkshead, Coniston, Ulverston, etc.), while you'll find Bournemouth (long known as the "Queen of Hampshire") transplanted to Dorset and Abingdon (once the county town of Berkshire), in defiance of centuries of English history, now spoken of as being part of Oxfordshire.
Our brand new 100-page publication, is a lavishly illustrated, great-value guide to England, with information about each traditional county ranging from details of the principal towns and cities, famous sons and daughters, and historical highlights, to information about customs and traditions, local food and drink, and a series of intriguing county curiosities and fascinating facts. Do you know, for example, which football team the popular singer and entertainer, Des O'Connor, once played for? Or where England's first motorway was located? Or how and where motoring pioneer Charles Rolls met his death? Read on… and find out!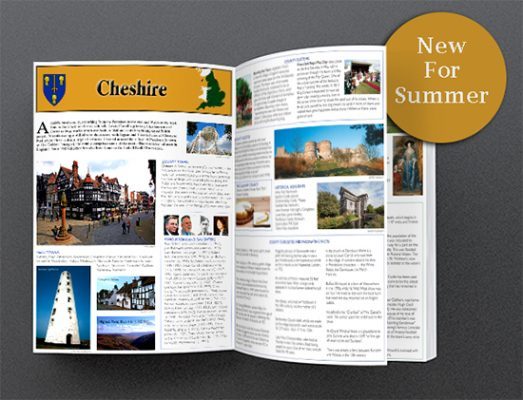 A Celebration of the Traditional Counties of England is available to purchase now from the DC Thomson Shop for only £6.99 including postage and packing.