Cake Time
---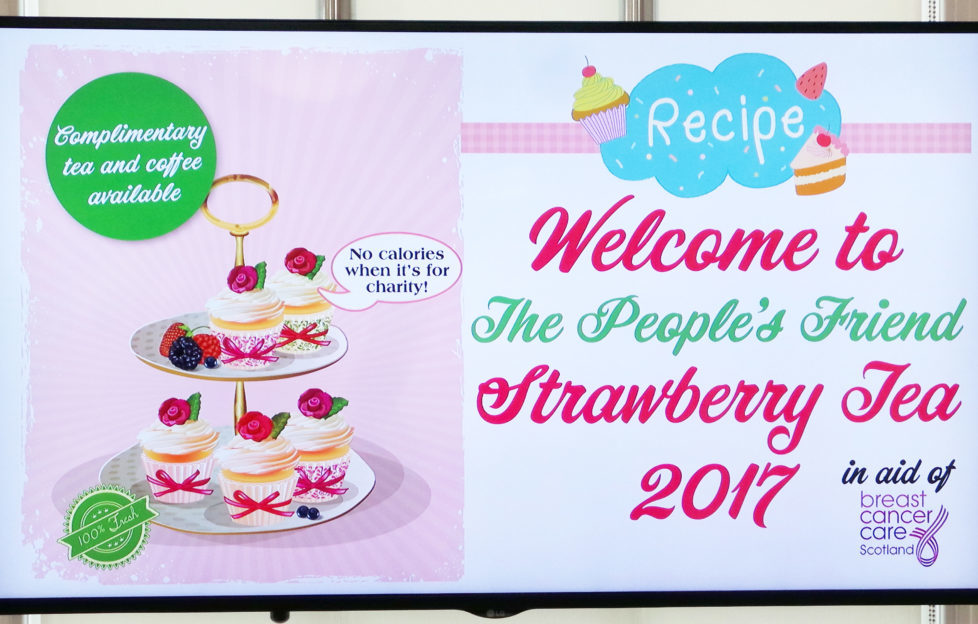 As many of you already know, we are very fond of tea and cake in the "Friend" office so our annual Strawberry Tea where we raise money for Breast Cancer Care gives us the opportunity to indulge and help charity at the same time.
This year we were in a new venue having moved earlier in the year. Our original choice was the splendid Vista Room on the 10th floor with stunning views of Dundee. However, a problem with the lift meant a change to the ground floor – we may all be  partial to cake but how many would climb ten floors for it?
It's always a bit fraught as the day approaches, will there be enough cake? Do we have enough raffle prizes? Will people come?
And then the day arrives and of course everybody comes and all the cake is sold and there are plenty of raffle prizes. Our book stall did a good trade, too, and we had a competition to guess the number of jelly beans in a jar. Amazingly, our winner guessed to within six beans and won the jar and its contents.
Then it was all over for another year. Bunting was brought down, cake stands put away and discussions held on what was the best cake on the day, something we never agree on.
What we do agree on, however, is that it was a great success and our total of £1,678.05 made it all worthwhile.
To find your nearest stockist click here or to find out how to subscribe to get The Friend delivered every week click here.