Fiction Sneak Peek: August 5, 2017 issue
---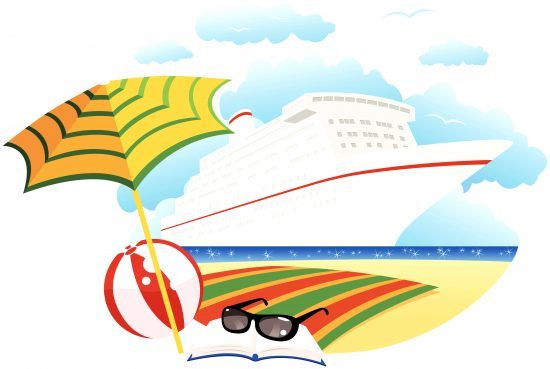 Illustration: iStock
In "All At Sea" by Nicola Mostyn, Janette finds herself alone on a holiday cruise after friend Carol gets back with her man and dumps her. Some friend! But every cloud, as they say… Now, you're probably thinking, oh yes, Janette'll meet a man. But oh no, this story's far more fun than that! This is Nicola's first story for us. Welcome to the "Friend", Nicola.
Do you remember "Jackie" mag? And the kind of features they used to run, like Ten Tips To Bag A Boy. It was essential reading for every teen, like Lois in Vanda Inman's opening story, "Searching For Superman", illustrated by Jim Dewar. Tip 1, address a large parcel to yourself….
"Blood On The Cobbles" by Patricia Belford is set in the 1800s, with young Joey witness to a disturbance – and he fears his dad's involved. Illustration: Mandy Dixon.
In "Holiday At Home" by Lydia Jones, Gemma has set herself two rules: one, to make the most of her staycation after breaking up with Michael, and two, never to get involved with another guy who's a teacher. Let's see how that goes! Illustration: Martin Baines.
A more serious, thoughtful story next, by Louise McIvor. It's "Cotton Reels", with Sheena having a clear-out, but finding there are some things she just can't discard. Illustration: Sarah Holliday.
In "Odd One Out" by Katie Ashmore, it seems like Dawn's friends are all having grandchildren, and she's beginning to think, "When will it be my turn?" Illustration: Mandy Dixon.
"Express Delivery" by Val Bonsall is about moving an old desk into a flat. Sounds simple? Not really! Illustrated by Martin Baines.
Series
In this week's visit to Kildartie, offering to look after a friend's pet turns out to be hair-raising for Lizzie. That's "On Wings Of Song", our fun series by Joyce Begg.
And in "Riverside", our unmissable soap by Glenda Young, the village is all agog to see Mike on TV.
Serials
I love Kirk Houston's illustration for "The Mystery Of Anna Grace", Louise McIvor's first serial for us, because it shows Albert, the hotel's handyman, with his funky ponytail. In the "Friend". Who'd have thunk it? It's all about the intruder this week.
And I'm very sad to see the final instalment of "Northern Lights" by Betty McInnes, not only because it's been a terrific story, full of drama and atmosphere, but also because it's more than likely the last one Betty will write for us. What a swan song. Farewell from the "Friend", Betty.  Illustration by Ruth Blair.