No Garden? No Problem. Invest In Your Own Plot Of Land
---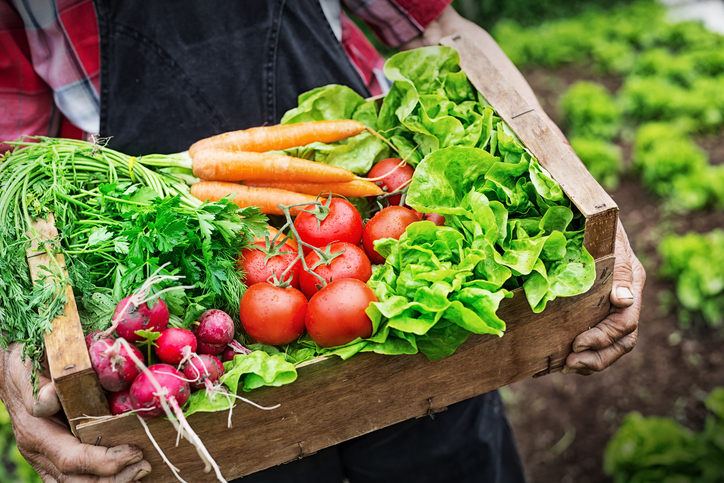 When your garden plot is far smaller than your vision, your dreams of the perfect outdoor space are quite quickly soiled. But with a little outside the flower box thinking, John Stoa has found the solution. Allotments. Get those green fingers stuck back in by investing in your own little patch of shared land.
If you're still not completely sold on the idea, let John explain some of benefits and guide you on upkeep.
Family Friendly
There are a lot of families living in flats with no garden, so it is quite normal for allotments to be used as a recreational garden.
It can be a place to relax in the sun, once you are up to date with gardening work, or to sit out on your own wee bit of lawn or patio next to your shed.
A shared barbecue with your fellow plot holders can be very sociable, as is leaning over the fence to chat to your neighbour.
Allotments are also a great place to bring the kids to teach them about nature. Give them their own wee patch and start them off with some sunflowers, a pumpkin, a wee row of peas or a strawberry plant.
They love watering and eating the berries, but most are not really into weeding or digging, and it will take time for them to develop a taste for healthy vegetables – but persevere, as they are the future gardeners.
But They Can Be Hard Work
An allotment is hard to maintain, with constant digging, weeding, planting, watering and looking after fences, greenhouses and sheds, but very rewarding when the crops come in.
It is always best to go for a smaller plot to begin with to see how it can be managed, then the young family needing more land to cultivate can always request the next available larger plot.
The average plot will need a few hours at least three times every week, and winter activities are just as important, as this is when the manuring and digging is best done.
I set a target. As crops get harvested in autumn and land is freed up, I start my digging, hoping for completion of the whole plot by the end of the year.
However, some sections may have a green manure crop of clover or tares sown down and happy to remain till the end of winter.
This greatly improves the soil structure and adds to the humus and nitrogen content of the soil.
Spring sowing and planting is then much easier as the land is ready for the next crop and I have more spare time to relax or quietly potter about.