Cats Protection 2017
---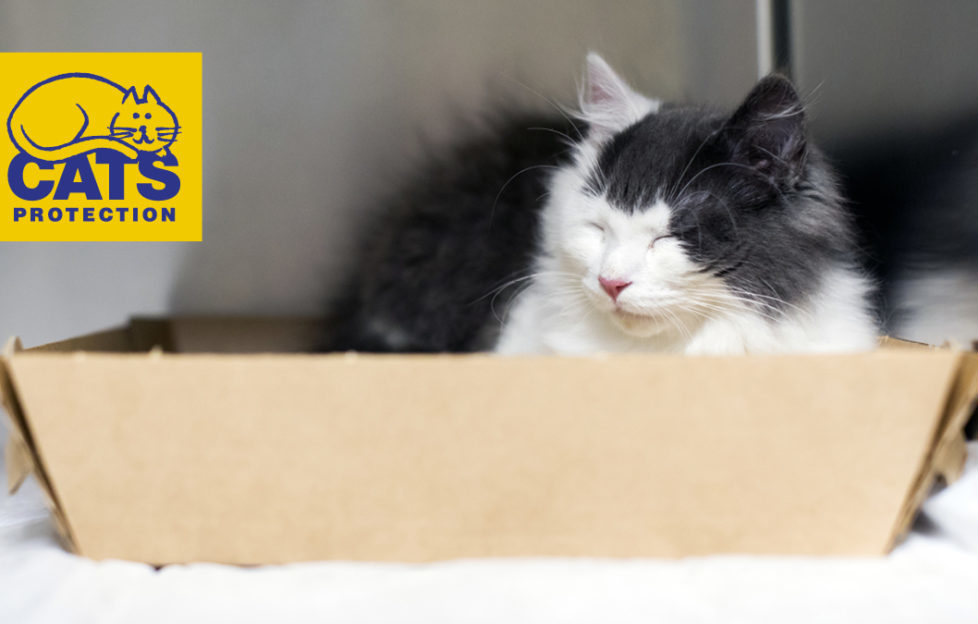 Read all about Cats Protection and then find out how you can help!
Why do they need our support?
Each year many cats are given up for adoption through no fault of their own. Common reasons include relationship break up, a move to a care home or rented property that doesn't allow pets, or a failure to get along with another pet. A substantial number of cats are also dumped each year and left to fend for themselves. Without charities like Cats Protection to pick up these pieces, the future for these companion animals would be bleak indeed.
How do they help?
In addition to finding homes for unwanted cats, Cats Protection promotes the neutering of cats to reduce the number of unwanted and abandoned kittens needing homes in the long term, as well as providing cat care information to the public through a range of methods, including its national helpline, website, leaflets and talks to schools and community groups.
Where do they operate?
Cats Protection has over 250 volunteer-run branches and 34 centres across the UK. They also have 110 charity shops and a national helpline which is open Monday to Friday 9 a.m. to 5 p.m. and provides cat welfare advice to the public.
Who have they helped?
In the last year Cats Protection found new homes for 43,000 cats. They reunited 3,000 lost cats with their owners and neutered 152,000 cats and kittens. The charity also helped 20,000 feral cats by trapping, neutering and returning them to their colonies where they can be cared for, or finding them new homes in places like farms and garden centres where they provide an environmentally friendly pest control service. Read all about a cat called Ellie, the Cats Protection helped give a fresh start here.
In 2017 we had over 600 knitted items donated to Cats Protection and £647 donated – well done and thank you!
How you can help.
You can help by knitting mice and comforters, and donating your knits to Cats Protection. All donations will be very gratefully received and will be used for cats in the care of Cats Protection or to help raise funds. Please note that it will not be possible to acknowledge knitted donations.
For Details on where to donate your knits click here.
If you would like to donate money to help with the work of Cats Protection, you can;
send a cheque to 'Love Darg campaign', National Cat Centre, Chelwood Gate, Haywards Heath, West Sussex, RH17 7TT. Please make the cheque payable to Cats Protection and also write "The People's Friend" on the back of your cheque. Please do not send cash.
make a donation over the phone by calling Cats Protection on 0800 917 2287 (office hours, Monday to Friday) and quoting "The People's Friend Love Darg Campaign".
or on the Cats Protection website.