Special 144 is on sale now!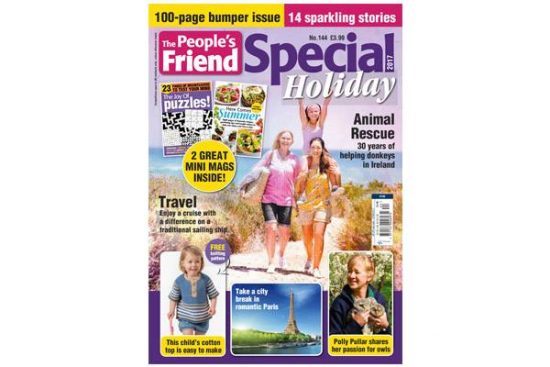 Neil McAllister enjoys summer in Paris, while Gillian Thorton visits the coastal town that inspired J.M.W. Turner and Jo Ahern explores the benefits of therapeutic gardens.
Steve Newman explores the life on the ocean waves, while Wendy Clarke puts on her dancing shoes for beginners' ballroom.
There's fiction from big name author Martha Conway, an emotional story from Theresa O'Hare, and more from "Friend" favourite, Della Galton, as her lively series about Dorset farming folk continues.
Enjoy the issue!