The Royal Voluntary Service
---

Every month the Royal Voluntary Service helps 100,000 older people in England, Scotland and Wales get the best out of life by providing a range of practical help and emotional support.
The Royal Voluntary Service was founded in 1938 by Lady Stella Reading. Originally known as the Women's Voluntary Service, it aimed to help civilians in need, and by 1943, one million volunteers were involved in almost every aspect of wartime life, from collecting  salvage to knitting socks former chant seamen. After the war the organisation transformed to become a leader in the field of social care, pioneering many of the practices that formed the cornerstone of modern social services in Britain. The focus of the RVS today is on supporting older people through a network of volunteers.
Four million older people live on their own, and over one million suffer from "extreme loneliness". Studies show that isolation is as harmful as smoking 15 cigarettes a day, and has significant links to depression and Alzheimer's disease. The RVS offers a tailored range of practical support, companionship, volunteering opportunities and activities.
The charity is the biggest retailer in hospitals in England, Scotland and Wales and has been an integral part of the NHS since its inception in 1948. Its 440 cafés, shops and trolley services offer NHS staff, visitors and patients convenient, fairly priced food, drink and shopping choices as well as support and advice about hospital and community services. Proceeds from the retail services fund the charity's wider work supporting vulnerable older people in hospital, at home and in the community.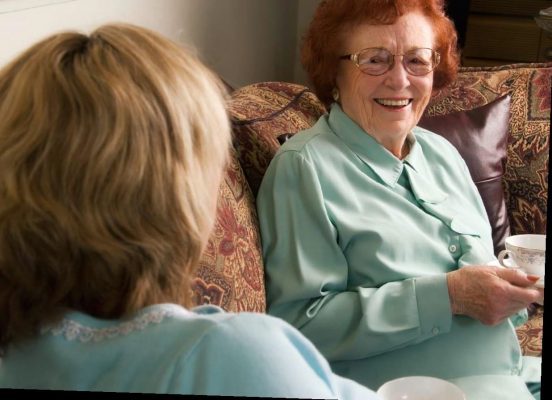 Volunteering
The RVS believes passionately in the benefits of volunteering, with 35,000 volunteers (more than half of whom are aged over sixty-five) helping provide its services. They share a desire to give something back and improve other people's lives. Volunteering is rewarding, inspiring and good for you at any age. Research by Professor Nazroo found that older people who volunteer are happier, healthier, less likely to be depressed or lonely, and have a better quality of life than those who don't.
RVS provides a range of services. Its Good Neighbours services offer practical help with things like shopping, collecting repeat prescriptions, walking the dog or even changing a light bulb. Good Neighbours volunteers provide company and friendship and make sure the older person they support is safe and well. Home from Hospital services provide more intensive support to help older people get back on their feet when they come out of hospital. Volunteers will make sure the home is safe and warm; they can escort people home from hospital and help them around the house with cooking and shopping. The RVS Transport service helps those who can't drive, use public transport or who live in remote locations to leave their home and go about their everyday lives independently. Volunteers drive people to and from hospital appointments, shopping visits, social occasions and day trips.
Reading or listening to an audio recording can help alleviate feelings of loneliness and the RVS Home Library Service offers a vital link to the local library for those who find getting out of the house challenging. Lunch groups typically meet once a week, and provide a hot meal at a reasonable price. But they are much more than just a place to eat. The people using the club also have a chance to meet old and new friends and get out of the house, which helps keep them happy, healthy and independent.
Knit & Natter is a lovely service that gives people a chance to keep up their hobbies and learn new skills at the same time as meeting others with similar interests. Pastimes like knitting and sewing play an important role in bringing friends together, and dancing clubs help people stay physically and mentally active while doing something they love.
we also spoke to;
Volunteer, Louise and Vera, who she visits &
Sheila who tells us about her volunteer Vicki
To find out more:
Website: www.royalvoluntaryservice.org.uk
Telephone: 0845 266 1114