Even In A Cobweb, You'll Find A Work Of Art
---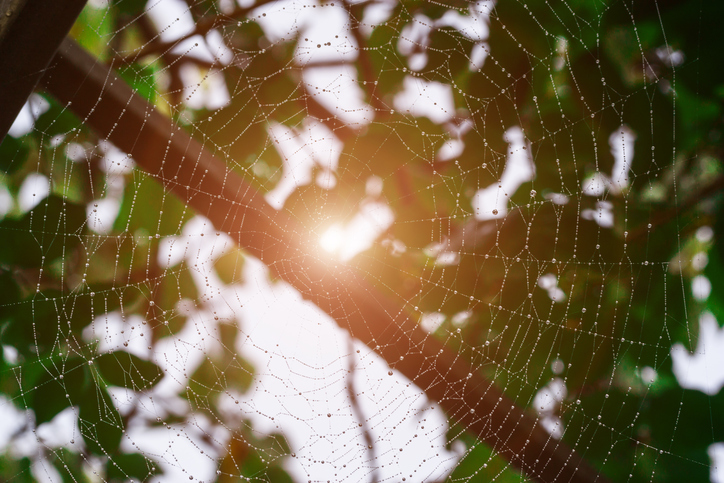 There's no such thing as boring,
Or common or mundane,
And if you truly think so,
It's time to think again!
For everything around you
Holds powers to entrance,
Just choose to stop and notice –
Your life you'll much enhance.
So keep your mind wide open,
It's easy once you start,
For even in a cobweb
You'll find a work of art!
Margaret Ingall.