Fiction Sneak Peek: November 18, 2017 issue
---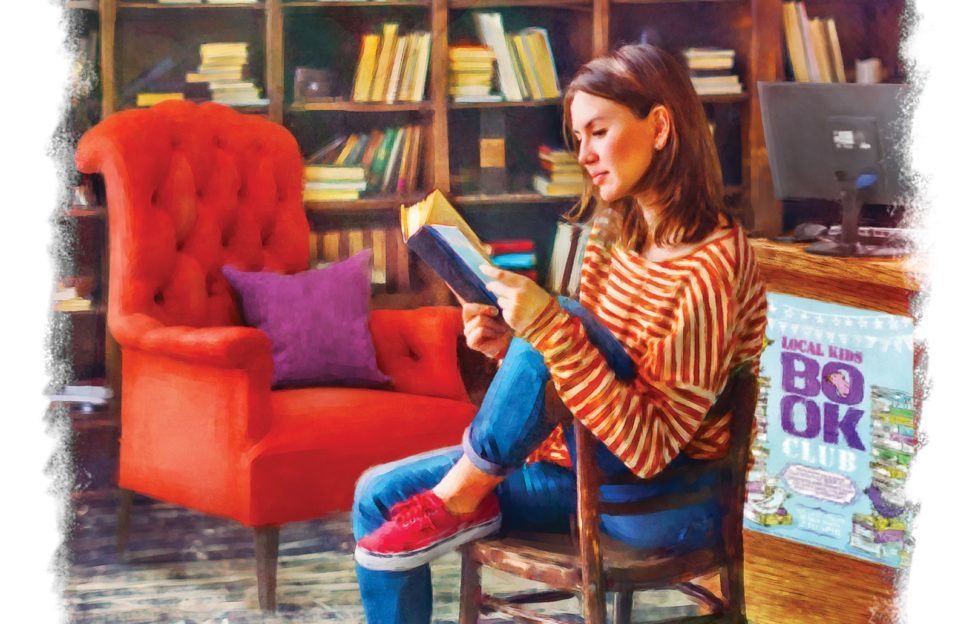 Illustration by Kirk Houston.
This week is National Short Story Week, an event designed to promote reading, writing and listening to short stories, and we've come up with the perfect way to celebrate it.
We've made this a very special issue with all of the short stories by brand new authors. Yes, for every single one of the seven, this is the first time they've had a short story published in "The People's Friend".
But it's also an opportunity to reinforce our ethos, ever since the magazine was founded in 1869, of discovering and nurturing new writing talent. Our door is always open and that's the way we intend to keep it.
So, about the stories….
First is "Community Spirit" by Marianne Harman about keeping a beloved bookshop open against the odds – and against all the signs Anna suddenly sees everywhere.
"Seize The Day" by Giselle Green starts with Jen taking her little black dress to the cleaners. It's the turning point in a life she needs to start living.
A wartime story next, by Roz Levens. In "Cora's Angel", Cora's home is flattened by a bomb. Yet she survives. It's a miracle – and she has the proof. Illustration: Philip Crabb.
In "The Games People Play" by Lesley-Anne Johnston, Tyne works in a taxi office, taking the calls…This story was born at our writing workshop in Newcastle back in April, which Lesley attended. I hand round some story illustrations as story prompts. Lesley kept working on hers, sent it in and ta-da, here's the result. (Though actually we've since changed the original illustration for various reasons, none to do with her story.) Illustration: Martin Baines.
"Taking The Plunge" by Linda Edmondson is another story on the theme of seizing the day, or, in this case, diving right in!
A story of Remembrance next, in "Wear It With Pride" by Sylvia Steele, illustrated by Ruth Blair. Meg sends Wilf away to war not knowing how much she cares…
In "A Good Sport" by Carol Waterkeyn we change the mood completely, joining unlucky-in-love Agnes and the new man she has in her sights. Illustrated by Sarah Holliday.
Congratulations and welcome to our magnificent seven new writers! And we continue the National Short Story Week celebrations with a feature interviewing Marianne, Lesley-Anne and Linda on page 65.
Serials
It's the final part of Kate Hewitt's intense family story "Beyond Rubies". There's the most gorgeous continuation of Simon's text conversation with Kelly… 🙂  Illustration Helen Welsh.
And "The Dividing Tide" by Lorna Howarth continues, with Jenna fretting: why has Garren given her back her locket? Illustration by David Young.
Series
In Malcolm Welshman's latest batty "Tales From Prospect House", we find that Beryl has something in common with man's best friend…
And you mustn't go without catching up on the latest in "Riverside", our unmissable soap by Glenda Young. This week: should Susan invest in Jenny's new business?