Fiction Sneak Peek: Nov. 25, 2017 issue
---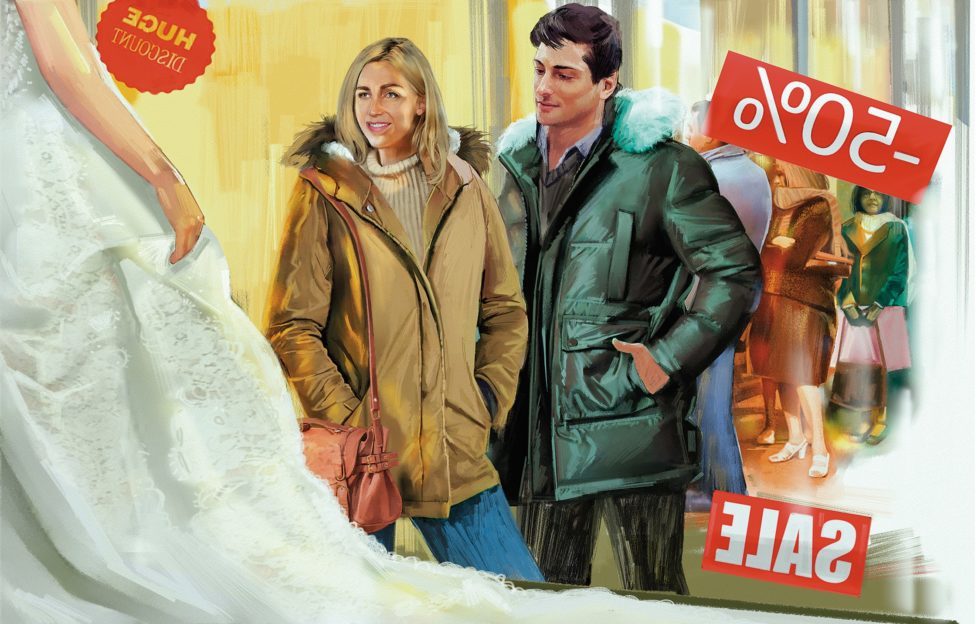 Illustration by Sailesh Thakrar.
Look at us being all on-trend with our story "Black Friday Blues" by Annie Harris. Jo has her eye on a bargain – and a man….
In "That's Entertainment" by Teresa Ashby, Nikki's mother-in-law is a brilliant performer – if only everyone could appreciate her talents. Illustration: Sarah Holliday.
Legend has it that the ghost only appears to one person at a time, and for a very particular reason. Who'll be next in "Now You See It" by Alison Carter? Illustrated by Gerard Fay.
Maria's the housekeeping maid in a small hotel, and has a soft spot for her lady in Room Seven in "Room Service" by Lydia Jones. This is a gentle story but lovely.
"Who Sent The Flowers?" by Pamela Kavanagh is set in the 1920s with Virginia, one of her classic feisty heroines, irked by her parents' comments about her single status and coming up with a cunning plan to fool them. Illustration: Helen Welsh.
What does it mean when Abby returns to reading the book she had as a baby? Mum has to figure it out in "Tell Me A Story" by Glenda Young, illustrated by Ruth Blair.
In Alice Elliott's "Back To The Eighties" Carrie has happy memories of the decade, along with a few regrets. And no, she doesn't mean the fashions! Illustrated by Philip Crabb.
Series
Delilah the hen – fab name for a hen! – makes an impact in the latest "Tales From Prospect House" by Malcolm Welshman. Don't forget you can read more of Malcolm's fun tales in his series of "Pets" books. All the details are on his website.
What on earth is Mary up to in "Riverside", our unmissable soap by Glenda Young?
Serials
New serial starts this week, "Ring Out The Bells" by Jan Snook, written just for the Christmas season. It starts with a bride and groom on opposite sides of the Atlantic as a snowstorm blows in…. Illustrated by Ruth Blair.
And we've reached the penultimate instalment of Lorna Howarth's classic period drama "The Dividing Tide". Fearful times for Thomas, anxious times for Jenna…. Illustration: David Young.
I don't know about Black Friday but I think all of the fab reading in every issue can officially be called a bargain!