Writer of the Week: Louise McIvor
---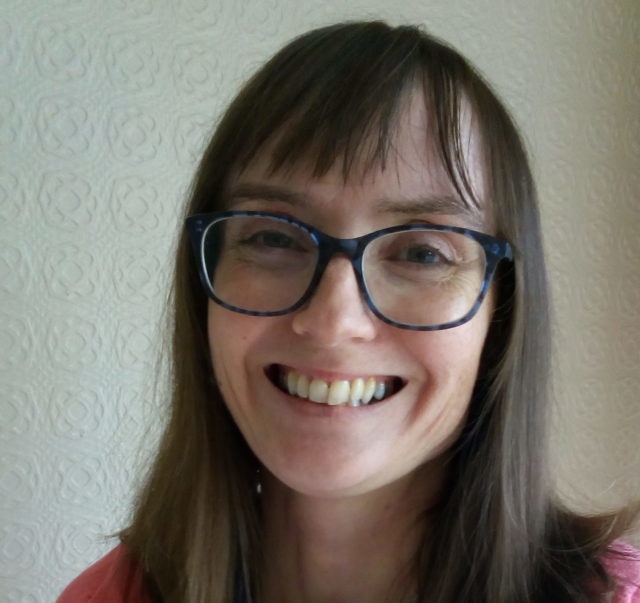 Photo: Louise McIvor
I thought you might like to know a bit more about one of the stories in each issue: how the writer came to write it, what inspired her, and what her top writing tip is. So, to launch this new weekly feature we've Lousie McIvor, talking about her story "Growing Pains" in our February 3 issue, on sale January 31.
What inspired the story?
Memories of learning to type (on a manual typewriter!) in school.
What was your starting point – Laura or the story you wanted to tell?
Laura, who started off as a younger version of me but then morphed into her own personality. I was thinking back to that time when I was about 15. I remember my longing to get a Saturday job. My wise parents insisted that I wait until I had my National Insurance number at 16.
In your email to me when I accepted it you said you'd debated on whether to leave Belfast and the Troubles in – do you remember? 
I pondered this long and hard. The Troubles were part of life when I was growing up, always on the edges of things. I usually run a mile from anything on the telly to do with that period of time but I realised that for the honesty of the story, I needed to keep the bit about the Troubles (and Belfast) in.
What do you find the hardest part about writing a short story?
Keeping it to a short story length. I'm really a novelist at heart. Indeed, a version of Laura and her Mum appeared in an unpublished novel I wrote about 10 years ago, called The Apple House. I tend to cram my short stories full of too many characters and four sub plots. That's why I loved writing the serial (The Mystery of Anna Grace) for PF in 2017.
Notebook and pencil or laptop? Kitchen table or study? Blank wall or inspiring view?
Anywhere. I worked for a newspaper for years and can work when all sorts of stuff is happening around me. I can't work with music, though, as I sing in the church choir and get too distracted by the tune. There are no rules for writing or typing. If I'm tired, I'll start a story in a notebook and then type later drafts but sometimes I just type it from the word 'go'. And I like a big desktop computer – I can't work those mouse things on laptops.
PS: Your one top tip for aspiring writers?
Write for yourself and all the rest will be much easier. Don't try to write like anyone but yourself.
Feeling inspired to start writing? Read Shirley's Writer's Tools. Every writer has to start somewhere, why not here?