Springtime In Killin
---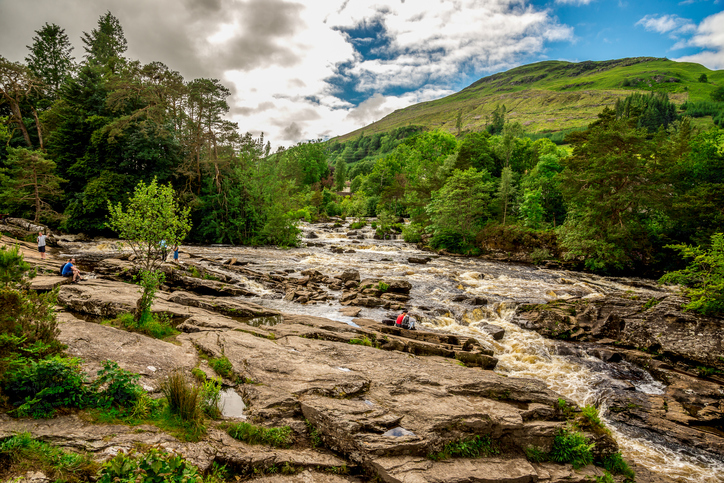 This week, Willie Shand's sharing a visit to Perthshire from last year, when spring was in full swing.
There's a cold wind outside, but with the snowdrops making an appearance, we're looking forward to spring days ahead.
Not everyone who stops off in Killin have the high Tarmachans or Ben Lawers in their sights. When I came to Killin today, I was actually aiming for Glen Lyon but just wanted to stop and stretch the legs. As it turned out, I got no further and ended up spending the day in Killin visiting Finlarig Castle and taking a low-level walk by the shores of Loch Tay and the banks of the rivers Dochart and Lochay.
A sign to adhere to
A sign at the castle warns that it's dangerous to venture too close to the ruins – the old home of Black Duncan of the Cowl. That warning might have been better given a few centuries ago to the MacGregor Chief and his two sons. They had received an invitation to dine at the castle. When something was said, however, that upset the laird, all three were promptly dispatched to the hereinafter via the castle's "beheading pit". That pit can be seen behind the ruins.
I really enjoyed this wee walk, even though it was virtually level all the way. Part of it follows the track of the former Killin railway line. the railway used to link with the ferry pier down by the loch side, but both the pier and the railway are long gone.
The return route was to bring me back past the Falls of Dochart and along Killin's colourful main street. Unfortunately, it having been fairly dry for a while, the Falls had less water in them than usual but they were happy to pose for the camera, just the same.