Fiction Sneak Peek: March 17, 2018 issue
---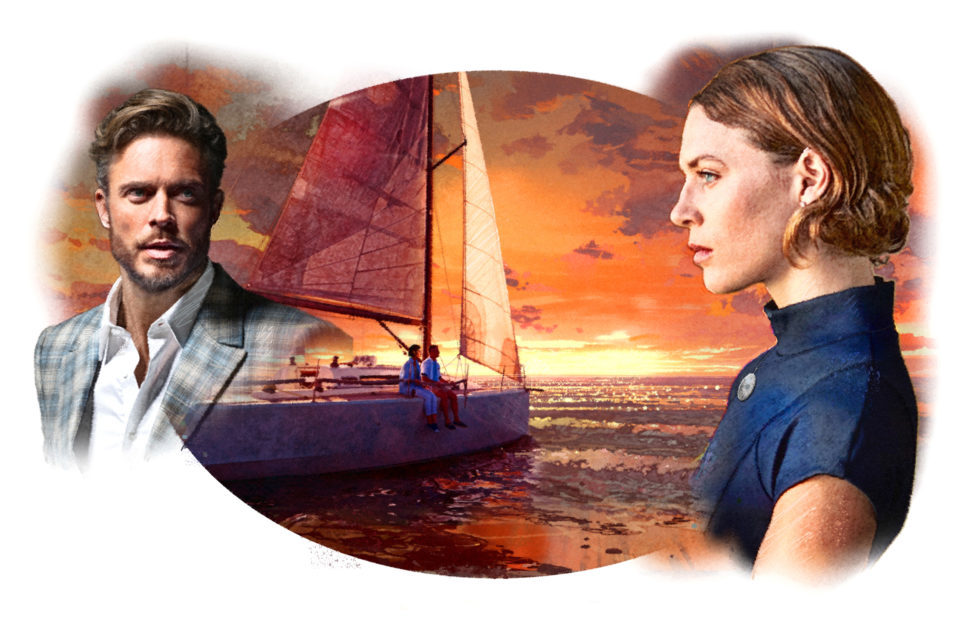 Illustration: Mandy Dixon
Oceans Apart by Amanda Antonio opens this week's issue. It's a poignant story about Anna and Michael. Their grief and sadness should be shared, but instead it's driving them apart.
How do you like your name? Do you know why you were called it?  For Aurora in Lyrics Of Love by Jacqui Cooper, it was a well-known song. But then she learns there's more to it than she'd never imagined. Illustration: Sarah Holliday.
Poor Frazer: the story title Out Of His League says it all! Lesley-Anne Johnston writes this whimsical romance.
Samantha Tonge is my Writer of the Week this week for her story Food For The Soul, illustrated by Mandy Dixon. It's about a mum being naturally protective of her son, and learning how to let go.
Tomas has chosen to go off and be a shepherd, leaving village life – and Lettie – behind in One Of The Flock, a charming story set in 1840 by Pamela Kavanagh. Illustration: Gerard Fay.
Sam Tonge's story was about a mum being protective of her son, but it works the other way, too, as you'll see in Alyson Hilbourne's The New Kid, illustrated by Mandy Dixon.
It's raining outside, but Kara's determined to look on the bright side. Doing what the title says and Singing In The Rain might help! Mhairi Grant's story is illustrated by Ruth Blair.
Series
Vet Paul takes time out from the hurly burly of Prospect House in Malcolm Welshman's latest column.
In Riverside, our weekly soap by Glenda Young, Jim's new puppy finally gets a name. Guess? And it looks like George's dreaded sister is coming to stay. Uh oh!
Serials
I'm really pleased to be introducing a new serial, the first by Louise J Stevens. It's Alfred's Emporium, set in 1882 and about ambitious Alfred and his wee family shop, and Rose, arriving to begin a new position at Cross Roads House. This actually started out as a several short stories which Louise has seamlessly composed into this one long one. I think it's terrific, and will invite her to be my Writer of the Week soon to talk about it. Illustration by Ruth Blair.
Are you enjoying The Secret Of Trefusis Cove by Pat Thornborough? She's such an engaging storyteller, and Val and Betty are like women we all know. This week there's a man on their doorstep….Illustration: David Young.
Make sure you don't miss an issue of the "Friend" by subscribing now! Click here to get your copy of The People's Friend delivered every week.