How to Make Paper Carrot Decorations
---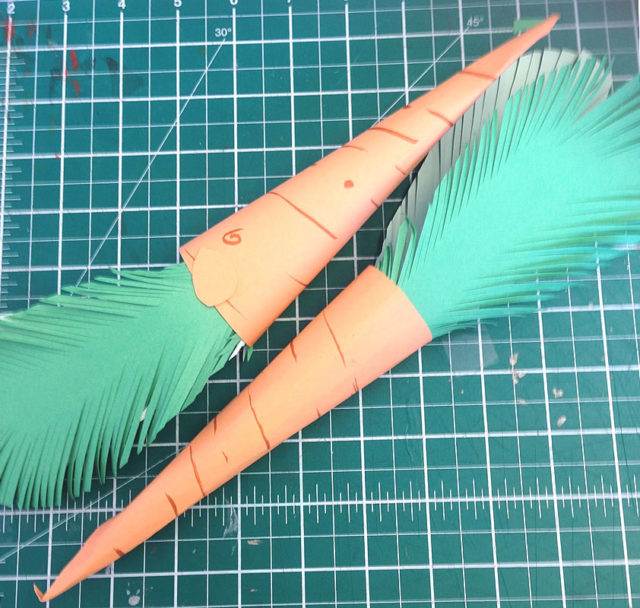 It wouldn't be Easter without a bunny or two nearby!
And what better way to attract those Easter bunnies than with carrot decorations, full of chocolate delights!
Homemade Easter decorations are super easy and fun to make, and our favourites are these cute paper carrot decorations, which can also be used as tubes to hold little easter egg treats.
Here's what you'll need:
Orange card
Green card
Glue
Scissors
Orange marker pen
How to Make:
1. Draw a semicircle on your orange card (use a compass or draw around a plate) and cut it out
2. Use your orange marker pen to draw a few lines and dots onto your semicircle to give it the appearance of a carrot-like texture.
3. Roll your semicircle into a cone shape and glue the ends together.
4. Fill your cone with small chocolate eggs if using
5. Cut out two long, thin triangle shapes with a narrow end and a wide end (as shown in the photo)
6. Cut fine 1cm long slits all around the edges of each triangle to give a feathered, fringing effect. These will be your carrot's leaves.
7. Glue your leaves onto the top of your carrot, with the narrow ends inside the top of the carrot tube.
8. And there you have it, a chocolate filled carrot decoration – perfect for placing on your Easter Sunday dinner table as Easter favours, or for dotting around the house.
That's all folks, happy crafting!