Springing Forward . . . To Alvaston!
---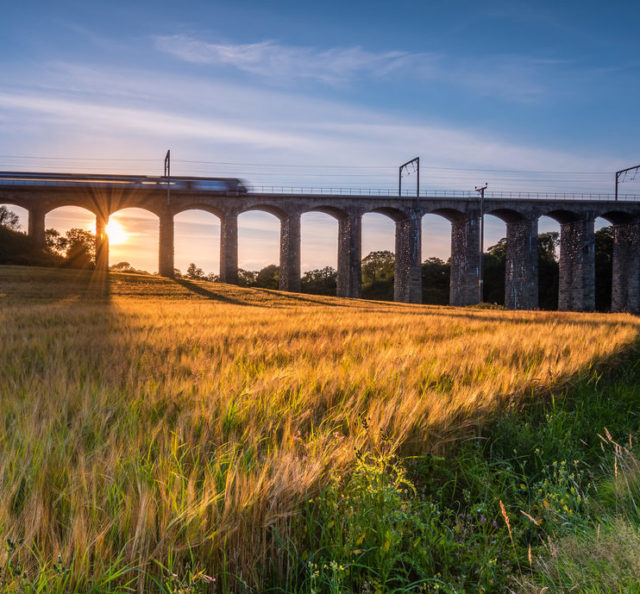 Normally, I wouldn't be too enthusiastic about being woken by the alarm clock at 6 am on a Sunday morning. But it's Alvaston weekend!
Unfortunately the clocks went forward this weekend, meaning my brain was convinced it was only 5 am . . .
I'm now on my way to Crewe to join the first ever "People's Friend" holiday at Alvaston Hall Hotel.
And, in keeping with my mood, the weather is glorious, with scarcely a cloud in the sky.
The journey across the Forth on the magnificent Rail Bridge afforded stunning views of the Road Bridge and Queensferry Crossing, and we'll shortly be arriving in Edinburgh Waverley, where I change for Crewe.
I'll be joining Kirsty, Margaret and Jacki, who will be old hands at this holiday lark, having been there since Friday.
I'll be following on from "Friend" contributor Neil McAllister, who will regale our guests with tales from his travels later this morning. I'm sure he'll go down a storm!
Keep watching this space for more news and updates from our weekend away!
Click here to feel some of Head Of Marketing Kirsty's excitement for the trip.
The finer details
Attendees will enjoy a host of "Friend"-themed activities, including tea and a chat with me. It's a great opportunity to make friends and meet up with other "Friend" readers.
Relax in style in one of Alvaston Hall's comfortable, well-equipped bedrooms, with en suite bathrooms and lots of thoughtful touches.
Half-board menu is included in the price.  With a choice of full English and continental buffets, or dishes cooked to order, breakfast will set you up for a fun-filled day ahead.  Choose from the carvery, extensive buffet or Alvaston's menu of delicious dishes served straight to your table. Make sure you leave room for dessert!
Find more information about Alvaston Hall Hotel by clicking here.