A Guide to our Social Media
---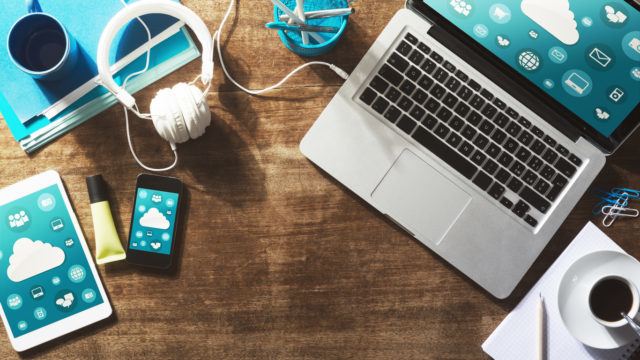 Facebook, Twitter, Instagram – What do these sites do?
With most of us being digitally connected in one way or another, we thought it would be a good time to round up on our social media accounts.
There are four main social media sites used by people the world over to stay connected, and we use two of them on a daily basis here at the "Friend".
Facebook Friend and Twitter Followers
You might be familiar with our Facebook page, where we have a lot of fun posing daily questions about life and the things we find interesting. Or, perhaps you are a follower on Twitter, where we hold a weekly writing chat, and share our posts and 'sneak peeks' of coming issues.
It's very easy to forget when you are using these platforms all the time, that other people might not know what we are talking about. Indeed, someone on Facebook recently questioned what on earth was an "Instagram". We thought it was high time we tackled what social media we use, and tested our own knowledge!
Facebook
Probably the social media platform you are most likely to use or be aware of. Facebook is great for keeping in touch with family and friends across the miles. You can send messages, share photos, and even video call. You can also keep abreast of world and local news, access your favourite companies, play games and take quizzes.
It was developed in 2004 by two Harvard students to enable students to contact each other around campus. Initially, Facebook was only for students at Harvard, and you had to have a Harvard email to join up. It gradually opened up to other colleges and would be 2 years before everyone, aged 13 and over, was allowed a Facebook account.
Nowadays, 2.2 billion people around the world use Facebook. Just over 5,000 of those users are part of The People's Friend community, where we have daily chats, share news and answer questions. We are very excited to be launching a live video book club, as many of our users are located around the world, and it means we can still be connected.
Come and join us at www.facebook.com/PeoplesFriendMagazine/
Twitter
Twitter is largely a news based site or micro-blogging platform. You are able to create an account and send a message, or tweet, to the world. Most accounts are public, and the idea is that you join in on one great big message board. You can send a tweet to anyone, HRH The Queen, the Prime Minister, or President, or us, your "Friend" mag. 
If you don't join up, you can still read tweets, you just can't reply.  You can follow your family and friends, but would most likely follow people of interest, writers, actors, politicians, and singers.
Twitter was created by a group of entrepreneurs in early 2006 and opened to the public later that year. Over 330 million people use Twitter.
You can easily find people and conversations via hashtags, and here at The People's Friend we have one for our writing chat; #PFWritingChat.  we run this hour-long group chat every Tuesday at 11 am, feel free to join in!