Kirsty's Out And About With Warner
---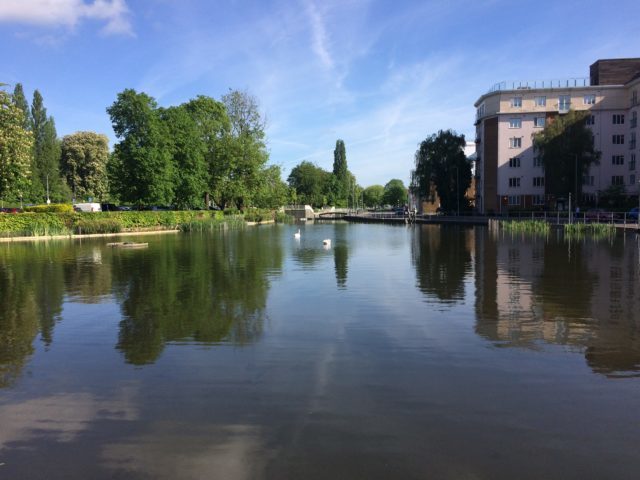 Our Head of Marketing, Kirsty, takes The People's Friend on her weekly travels around the UK as part of work.
As I venture to Hemel Hempstead and a meeting with Warner, it may seem like I am never in the office in Dundee. Quite frankly over the past few weeks – and the coming ones (I'm off to London and also Glasgow) – you would be right in thinking that!
I was in Brighton last week  (see here if you missed it) and this week, it's Hemel Hempstead – and finally, the weather is glorious!
I am in Hemel Hempstead meeting with the lovely Sarah and Jo from Bourne Leisure, who own Warners. We're having a meeting to discuss our upcoming weekend break at their fabulous Nidd Hall. We also discussed further opportunities to work together in 2019, which is a big year for us!
As we enter our 150th anniversary year, we want to create as many surprises for our readers as possible! Plus, we're very excited to celebrate this momentous occasion too.
Anyway, I am really hoping the weather lasts – especially for my holiday when we are off to Arisaig on the west coast of Scotland and no doubt will head over and tick off the beautiful Eigg, Muck, Coll, Rum and Canna islands. We have now done a LOT of the Scottish Islands and I cannot recommend it enough – even Neil McAllister agrees!!
Hope you are enjoying the weather wherever in the country & world you are. Why don't you send us some pictures, that way we can use them to brighten the mood on a typically Scottish drizzly day!