Story Starter: Brownies
---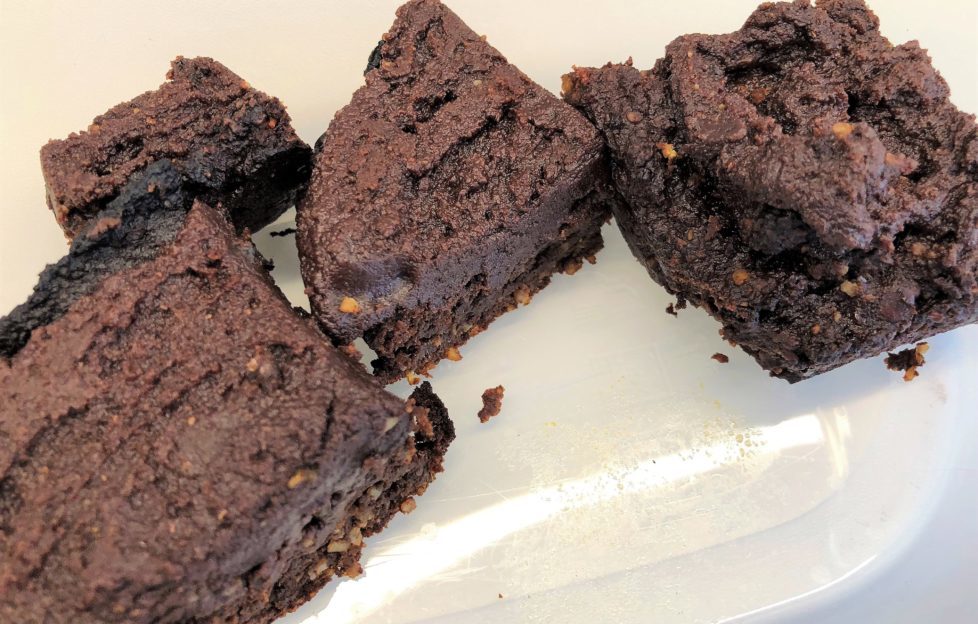 Photo: Shirley Blair
I've chosen a totally different type of image for today's story starter. Brownies!
These were actually baked by our Digital Content Editor Karlie, a couple of weeks ago. Because she's a kind, sweet girl, she brought them in for us, explaining that they were accidentally vegan.
And that phrase has stuck with me. What a terrific idea for a story: The Accidental Vegan. Like Anne Tyler's The Accidental Tourist.
How did the accident come about? Well, she fancied making brownies, and in that digital-minded way went online to browse for recipes. Me, I still look through cookbooks, but then, I'm a dinosaur. Actually, if I binned all my cookbooks and went online, it would free up quite a bit of shelf and cupboard space. Hmm *strokes chin* a thought for the future….
So, the recipe she found that she had the ingredients for happened to be a vegan one, though it hadn't been her intention. Made with a base of sweet potato, oats, and almond butter, they were particularly yum. Yum enough to convert to veganism for. Almost.
But back to that Accidental Vegan thought. Isn't it intriguing? Strikes me it's probably a humorous story, but don't let me influence you.
I haven't given you a round-up lately of what we're particularly looking for just now. As usual, our story lengths are 1000, used only in the three-weekly People's Friend Special. 1200 – the glut of those has decreased to a manageable level so thanks for your cooperation there. 2000 and 3000 words – we use stacks at these two lengths, more than any other. 4000 words – like 1000 words used only in the three-weekly People's Friend Special.
Romance, humour, cosy crime, modern family stories, twist in the tale – we'd love to see more of each of these five genres coming in.
Oh, and I mustn't forget The Weekly News: minimum 1200 words, up to 1500. We're enjoying reading these; they can be quite dark and edgy: guidelines here.