Knitting: May 19, 2018 Issue
---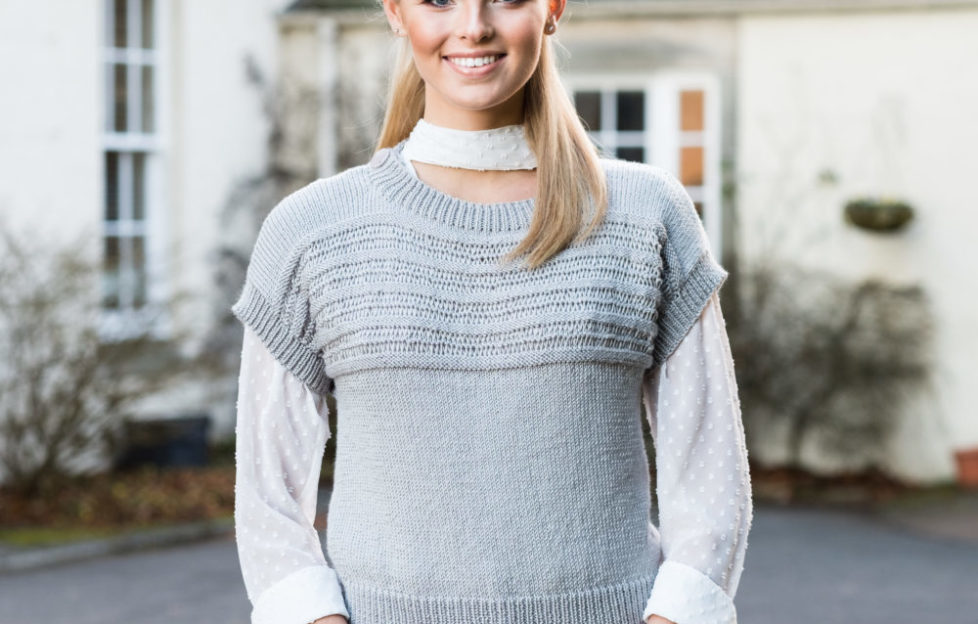 With the weather a bit unpredictable at this time of year (yes, I know we've just had a heatwave!), a slipover is perfect.
This slipover is worked in Rico Design Creative Silky Touch DK, a lovely soft acrylic yarn that is a delight to work with.
The silver shade is very flattering and is one of nine shades in the range which includes white, pinks and a vibrant turquoise.
You are sure to enjoy knitting this!
The finer details
The top comes in six sizes and we have rated it intermediate. If you are inexperienced, don't worry, the only tricky bit is the wrapped and dropped stitch at the yoke.
If you can work in stocking-stitch and follow the instructions, you will be fine. If you are unsure, practise a few rows with some spare yarn.
We have teamed our top with a stylish blouse but it would work just as well with a t-shirt, a fine polo or on its own on a warmer day. It comes in six sizes from 76/81 cm (30/32 ins) to 127/132 cm (50/52 ins).
I'm sure you will love knitting it!