1918 War Cake
---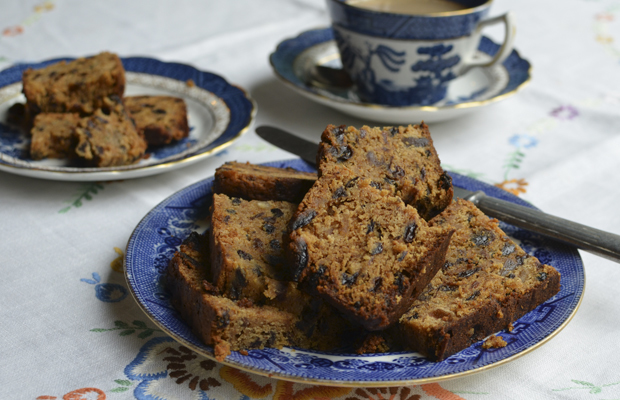 150 g (5½ oz) sugar
150 g (5½ oz) raisins
150 g (5½ oz) currants
1 tsp cinnamon
1 tsp ground ginger
1 tsp ground cloves
¼ tsp grated nutmeg
85 g (3 oz) margarine
Pinch salt
300 g (10½ oz) plain flour
1 tsp bicarbonate of soda
½ tsp baking powder
This recipe is from "The People's Friend", January 7, 1918
A rare treat is this War Cake from our DC Thomson archives
This recipe dates from an issue of "The People's Friend", January 7, 1918.
We should let that sink in – this means this recipe is 100 years old.
Place all the ingredients apart from the flour, bicarbonate of soda and baking powder in a saucepan with 300 ml ( pt) water and boil together for 3 minutes. Put aside to get cold.
Pre-heat oven to 180 deg. C., 350 deg. F., Gas Mark 5 and grease and line a 900 g (2 lb) loaf tin.
Add the bicarbonate of soda and baking powder to the flour and mix together. Sieve into the cold mixture and stir well.
Transfer the mixture to the prepared tin and bake in the pre-heated oven for 1 hours or until a skewer inserted into the middle of the cake comes out clean.