Cake Gallery
---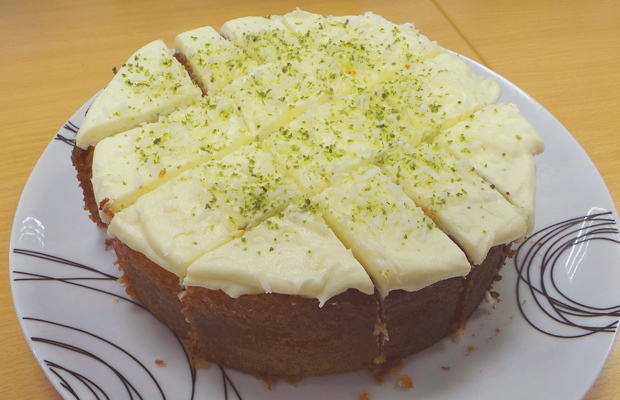 Welcome to "The People's Friend" Cake Gallery. All the cakes you see are home-made by our lovely staff and readers.
"The People's Friend" team is inundated with cake photos at certain times of the year. We love cake here at the "Friend" – they all look so delicious. Keep up the baking!
Angela's Flapjacks
Linda Greenwood's Wartime Cake
Designer Moira Brought Us Some Swiss Roll!
PF 140 Years Cake
Angela's Frosted Courgette Cake
Strawberry Tea 2014 – The "Friend" Team
Marion's Date & Banana Ripple Slice
Shirley's Courgette Chocolate Brownies
Angela's Beetroot Chocolate Brownies
Marion's Courgette Tea Loaf
Mrs Anne Barnes's St Andrew's Spiced and Fruited Tea Cake
Jaclyn's Marshmallow Snowmen
Liz's Scottish Tablet
Angela's Gooseberry and Orange Drizzle Cake
Vera's Orangecream Cheese Layer Cake
Shirley's Cheesy Scones
Shirley's Plum Cake
Moira's Lime Drizzle Cake With Coconut Butter Cream
Angela's Victoria Sandwich
Katrina's Elderflower Butterfly Cakes
Jacki's Carrot Cake
Angela's Chocolate Cake